MATERIALS NEEDED:
Lots of paper in a variety of different colours
Scissors
Sticky tape
String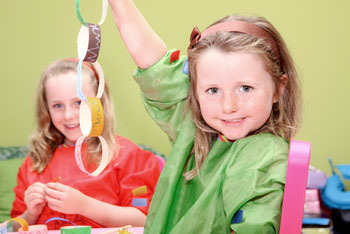 PROCEDURE:
Cut the paper into strips of roughly 40cm x 10cm.

Take one of the strips and tape it together so it forms a loop.

Thread the next strip through the first one tape together and continue.

You will see it begin to look like a chain.

Continue this until it is long enough to stretch from corner to corner across the ceiling.

Make another one for opposite corners.

Tape a piece of string in a loop to each end of the chains.

Now get an adult to hang it from the ceiling.




Santa's Little Helper Helps Parents
This week our fingers landed in beautiful Ocho Rios, Jamaica!

Spirit of Giving
Think about it. We work all year to make sure there is enough to give to others at Christmastime.

Taking the Orient Express
I was flying over Europe when I crash landed somewhere in Germany.

Little Life Lessons
Professor Ellie Elf is in the classroom – but the elf students are missing! What will happen to graduation?

Will Worrisome Widget Wonderfully Appear?
Is the widget wrapped in the world's Wheely Bugs? We're down to the wire!

[ ] [ ] [ ]
[ ] [ ] [ ] [ ]
[ ] [ ] [ ] [ ]

ALL Content Copyright © 1995 - 2019 North Pole Times. All Rights Reserved!
Reproduction in whole or in part without the expressed written
permission of the North Pole Times is Strictly Forbidden.