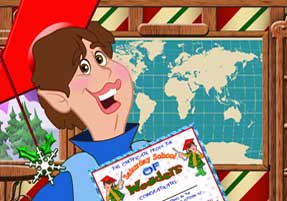 Hi there – I'm Professor Ellie Elf, reporting once again from my classroom at Santa's School of Wonders. Today is the last Saturday of the Christmas school season. It's typically our graduation day, when we decorate the classroom, eat lots of yummy treats, and have our yearly graduation celebration.
Every elf looks forward to our school graduation party. All elves get "Santa Certificates" to show what new skills they have achieved. Elf students who worked especially hard and were helpful to others all year get awards and Santa medals.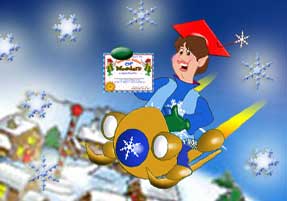 Why is my classroom so quiet today? Well, it's Christmas Day, of course. Who goes to school on Christmas?
As for graduation, we will just have it next week. I'm so proud of our elves for choosing to help Christmas happen on time. Now, before I go, I want to pass on some lessons to help you celebrate Christmas and help you stay on Santa's "Nice List" next year:
Christmas time can be a really busy time for adults. So, show lots of patience and make sure you do all you can to help. Santa really notices when kids are good helpers.
On Christmas day (and all year round) don't forget to say please and thank you. Those little words can make someone else smile.
Kindness to others is truly the best gift you can give. Be kind and generous all year round and you will be surprised to see how many people are kind and generous with you.
I hope you enjoyed our classes this year. I'll be thinking of you all when we get back to school next month and start working on more Christmas projects.
Have a very Merry Christmas!