Editor's Note: Santa has written his annual letter to all the children around the world who he visited last night, and has requested we publish it here. We gladly do so, and also wish everyone the very Merriest of Christmases, and a Happy New Year!
Ho, ho, ho, dear readers! Merry Christmas!
I hope you enjoyed reading about the Great North Pole Christmas Party! I surely enjoyed being there!
I've never doubted in my dear Waldo. As you remember, a lot of things have happened since the Thanksgiving dinner, but Waldo overcame all obstacles and organized the most spectacular Christmas party EVER!
You've all been so good and kind this year, but for the next year, I have a special request for you!
I want you to follow the example of Waldo, who didn't judge on Yeti's appearance, who was brave enough to save his friends in trouble, who forgave the bullies, who didn't give up on his red tree, and didn't let anything or anyone stop him organizing the perfect party!
Don't give up on your dreams as Waldo didn't give up on his red tree!
Don't be ashamed to be unique and different! Remember, the red tree was more beautiful than the whole woods of ordinary green trees.
Be like my Waldo, and who knows what the magic of Christmas will bring to you. Miracles can happen to those who truly believe!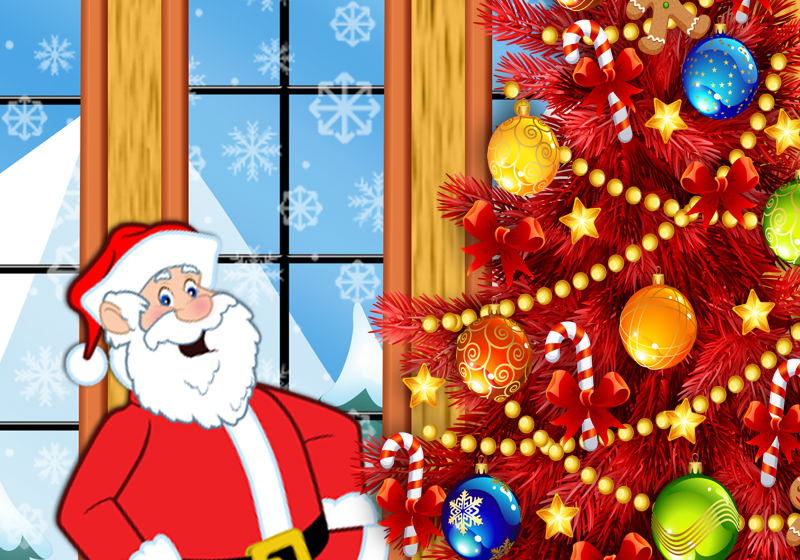 I hope you like the presents I brought you last night. Try to prepare handmade presents for those you love, like Waldo, on every occasion, not only at Christmas. Things made with love are more precious than anything you can buy. As you remember, Waldo and Mikee's love saved the dry tree!
Forgive me, my dear children and grown-ups, I need some sleep now; it was a long night for my reindeer and me.
Until the next year, be kind to yourselves and others, follow your dreams, and never give up!
Ho, ho, ho! Merry Christmas!
Love,
Santa
P.S. Thanks for the lovely snacks; my reindeer and I loved them!