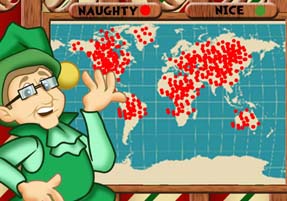 I've got a problem. A big problem. Which for a little elf is the worst kind of problem to have. I'll get to that in a minute, but first let me introduce myself to those who don't know me. I'm Toomer Elf and that I write in the North Pole Times every Tuesday. Have you heard of Santa's Nice List? Where he keeps the names of all the boys and girls who've behaved well over the year? Well, I work in the Nice List Department and my job is to get out in the big wide world and spot children doing good deeds. My Terrific Task Tuesday articles are all about the great tasks I've seen.
Anyway, back to my problem... Last Tuesday I received a note. It wasn't just any old note – this letter was signed by Santa himself.
Dear Toomer, (the letter began) As you know, I like to keep records of how many terrific tasks are being done around the world. Every year, the numbers are around the same, but this year something is very wrong. The number of children doing bad deeds is much higher than normal. It's so high, in fact, that thousands of children won't even make it onto the Nice List this year. And if the Nice List is much shorter, I'll have thousands of presents undelivered, filling the North Pole HQ. Please do your best to sort it out, Toomer – I'm relying on you. Santa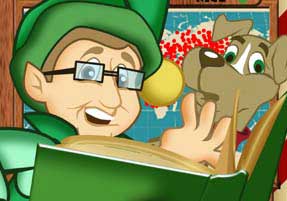 He didn't even end the letter with a "Ho Ho Ho", which was most un-Santa-like. He is clearly very worried about the increase in naughty children this year. I've never known him to be so concerned, so it must be serious.
Sorry to start the festive season on such a bad note. I really wish I could be celebrating all the good deeds I've seen, but I can't. I'll be back again next week to let you know whether I find out any new information. I'm going undercover to see whether I can spot what's making all these children stop doing Terrific Tasks.
Perhaps I should rename my column to Terrible Task Tuesdays...
Yours worriedly, Toomer