Yes, dear readers, it was Rudolph coming towards Yeti's cave! As you remember, Waldo was just a step away from organizing the perfect party with his new friends. He had his perfect tree and was about to leave the cave with Mikee, Yeti, and the baby when the severe blizzard trapped them inside.
Mikee couldn't call Rudolph since she had lost her QuantaCom Encryption Watch. However, Waldo accidentally stepped on the QuantaCom Encryption Watch, which the baby had taken to the cave, alerting Rudolph!
Oh, dear readers, if only you could've seen their happy faces as the red light of Rudolph's nose was getting closer! The four of them were cheering and jumping with joy!
However, there was no time to waste! As soon as Rudolph arrived, they needed to hurry home despite the heavy snow and strong wind.
"Wait! The tree!" yelled Mikee.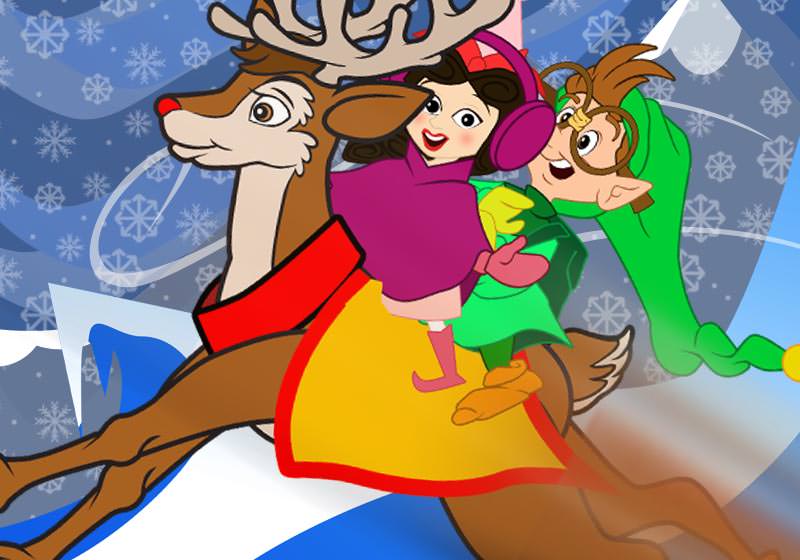 Yeti ran through deep snow to get Waldo's red tree. Holding the tree on her back with one paw and the baby in the other one, Mummy Yeti was walking toward Santa's village. It was going to be the first Christmas party in her baby's life, and nothing could stop her!
Rudolph was flying through the blizzard, looking for the safest way for his friends. Despite the strong wind, Mummy Yeti was holding the tree tightly all the time. Led by the red light of Rudolph's nose, the four of them quickly escaped the blizzard.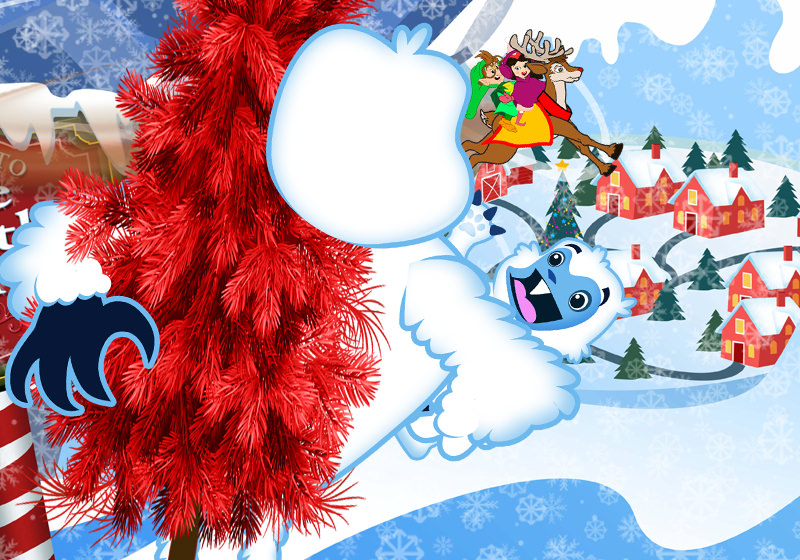 When they saw the decorated roofs and felt the smell from Mrs. Claus's kitchen, Mikee and Waldo knew they were back home, again, this time with the unique red tree and their dear friends, Yeti, the baby, and Rudolph.
However, they weren't the only ones who came to Santa's village with the tree...
Bugzy "the Bug" and his "Bug buddies" were already there with their green tree.
What do you think? What will happen next? Whose tree will become the Christmas tree? Come back TOMORROW to get the newest update on The North Pole Times!