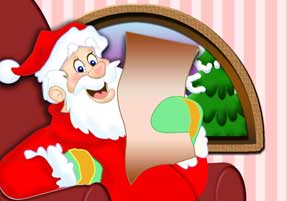 Editor's Note: Santa has written a letter to all the children around the world who he visited last night, and has requested we publish it here. We gladly do so, and also wish everyone the very Merriest of Christmases, and a Happy New Year!
Dear Boys and Girls:
Ho ho ho! It's Christmas Day! Merry Christmas to all of you! It sure was good to be out delivering presents to you last night--especially since I spent so much time cooped up in that spaceship!
I truly hope you all are having a good Christmas this year. Thank you for your wishes, and your love. 'Thank you' is an important thing to say, you know. Sometimes, it's important to say it even if you don't feel it. The funny thing is, if you keep saying it, you will begin to feel grateful for things! I'm grateful to have the chance to lighten your hearts every Christmas season. What are you grateful for? Are there people who love you? Thank them for their love!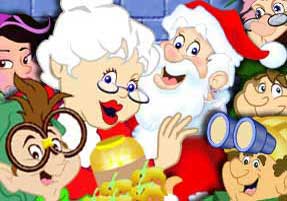 I'm thankful, too, for all the elves here at the North Pole, who pitch in every year to make Christmas just as good as it can be! And, I'm grateful to Mrs. Claus, who has gotten the elves to eat better--and the elves are grateful too--they've found out that eating well, makes them feel better!
Well, it's time for me to tend to the reindeer, then I'll go and thank all the elves personally, then I'll go home and spend the rest of the day with Mrs. Claus. Soon we'll start getting ready for next Christmas--but for right now, I'll just appreciate what I have here and now.
I hope you enjoyed reading about the adventures we had this year, and please remember to come back and visit The North Pole Times next year! Ho ho ho!
Love,
Santa