After wandering in the wilderness, Waldo headed home with Mikee. Maybe his decision to run away wasn't smart, but it resulted in one true friend, one saved baby and Mikee's heart. Not bad for an elf, you must admit!
And so, the two of them were walking toward Santa's village. With heat around their heart, Mikee and Waldo didn't notice the freezing cold and ice of the wilderness. However, Mikee didn't notice one more thing. She had lost her QuantaCom Encryption Watch, which was the only way to get in touch with Rudolph!
Don't worry, dear readers, she won't need it, at least for now... Waldo and Mikee were safe, sound, and happier than ever before.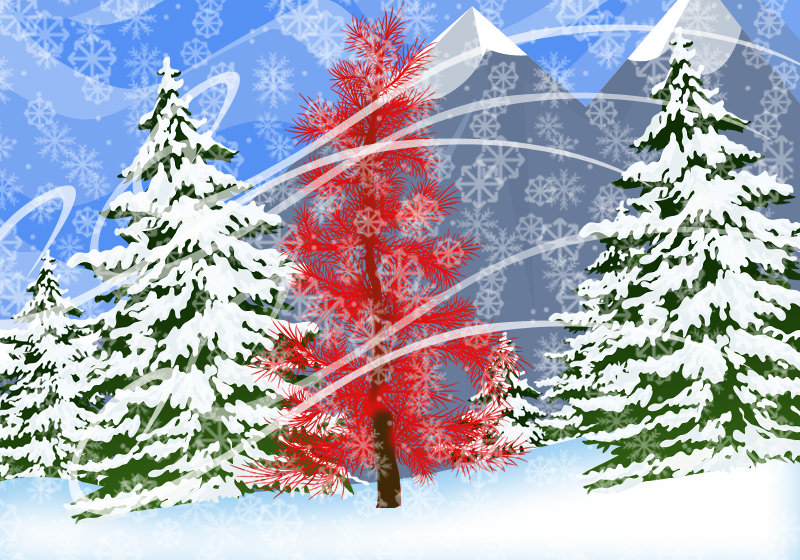 While they were passing near Yeti's cave, one thing caught Waldo's eye. Among many tall green trees, he spotted the only one different. It was a red pine, red like strawberry and mustard pudding!
"What a lovely Christmas tree it would be!" Waldo thought.
However, he was too tired after days and days of wandering in the wilderness. It would be impossible for his tiny frozen hands to pull the red tree to Santa's village. Waldo could only hope to have enough time before Christmas to come back for the most beautiful tree he had ever seen.
When they felt the tempting smell from Mrs. Claus's kitchen and saw the shiny decoration on the roofs, Waldo and Mikee knew their long trip was about to end. Home sweet home.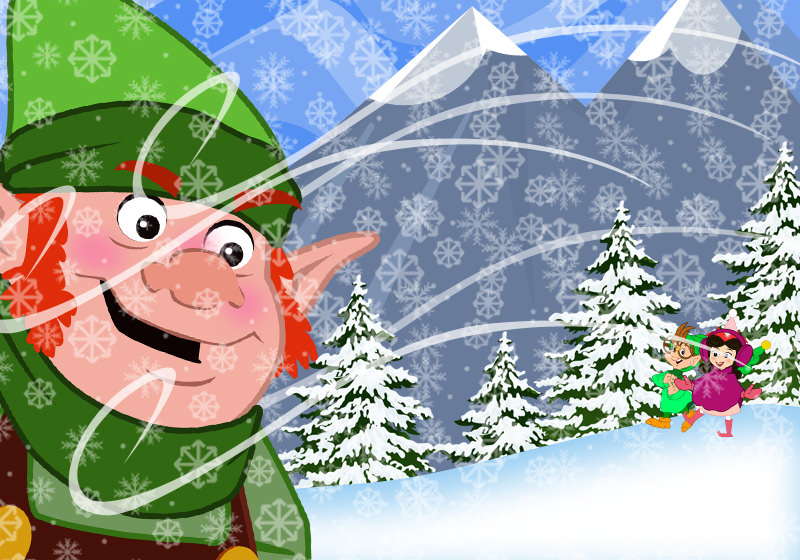 As they were approaching home, Bugzy, the new bully in Santa's village, the one who had tripped Waldo, saw them in the distance and started ringing a bell, shouting: "She's back! Mikee is back!"
What do you think? How will the elves greet them? Will the elves know about Waldo's bravery? Join us tomorrow for an update on this wonderful news!