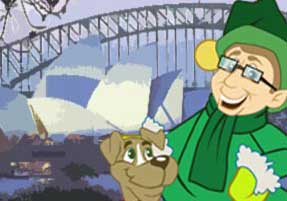 As this is my first report of 2017, let me introduce myself. The name's Elf… Toomer Elf. Three foot two. License to catch children.
Catch children being good, that is… Oh dear, that didn't sound too friendly! Let me start again…
As I said, I'm Toomer, I'm an elf and the fact is I'm in a bit of a rush. Santa's given me a special job to do in the run–up to Christmas and there's not long to go now. Being as it's 2017, I've got to find 2017 children who deserve a special mention to Santa for doing good deeds.
I said to Santa, "2017 children in four weeks!! What do you think I am, Superman?" (Actually that's not true – I just nodded and said, "Yes boss!" You don't argue with the big man.)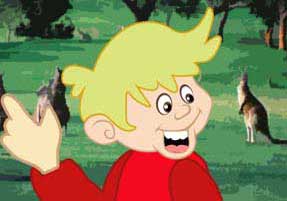 Anyway, that's why I'm in such a rush and that's why I found myself this week miles away from the North Pole in London, in the UK. I was invited for tea with the Queen, but I said I was in a hurry… Maybe next year!
I came to London to take notes on one of "Toomer's 2017" (as I like to call them!). She's a little girl called Leah and I caught her being really good. You see, Leah has a new baby brother at the moment and everything's a bit hectic in her house at the moment. If you've got a baby brother, you'll know the score – "WAAAAAHHH!!!!"
Because the baby is taking up everybody's time, some of the household jobs haven't been done this week. Well, Leah noticed and thought she'd help out by picking things up around the house without being asked – what a star!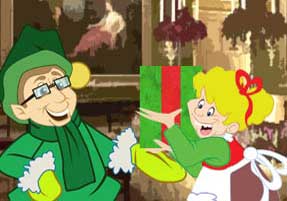 You know the most important words in that last sentence? Without Being Asked! Oh yes - if you do a terrific task W.B.A. then you can be sure that old Toomer here will be watching and Santa will get to hear. I promise!
Speaking of Santa, don't ask me where he is at the moment… I'm just hoping this gets to him on his wireless Wow-We-Whipper-Do laptop.
Well, one down, 2016 to go! Better get a move on!
Until next Toom's-Day – I mean Tuesday…
Do a terrific task a day - W.B.A!! Toomer