Hi North Pole Times visitors! I'm glad you checked out the site and are taking the time to stop and read my note. The little missus elf and our two elflings and I got into the holiday spirit of giving last week when we took time out of our Thanksgiving to prepare and deliver some food to folks that weren't sharing the day with family or friends.
Giving to others is my favorite activity at Christmas and all year round. You, too, can show the Christmas spirit all year round. You can give your time to volunteer to help others, to listen to others. Many grown-ups would look at picking up your room without being reminded as a gift from a girl or boy like you! The possibilities are endless.
So much attention is given to this 4 or 5 weeks leading up to Santa's big night, but you can have a positive impact anytime.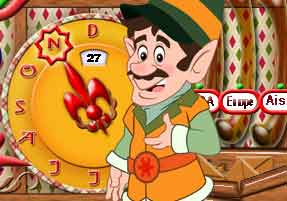 You hold so much power in what you do, especially when you give to others without expecting anything back from them. If you do get something in return, I look at that as a "bonus". It's a nice surprise! I hope you can take these ideas and do some of your own personal gifting over the next few weeks.
Please come back and see me each wEDnesday here at NorthPoleTimes.com. Who knows what I'll write about next?
Before I go, I just want to say how great I think you are. Keep trying your best in school and if you have little brothers or sisters, take it easy on them. You were little not so long ago. Remember that for me, won't you?
Take care. I'll be "write" back on next week. See you then.
Eddie Elf