Santa's Workshop & Craftroom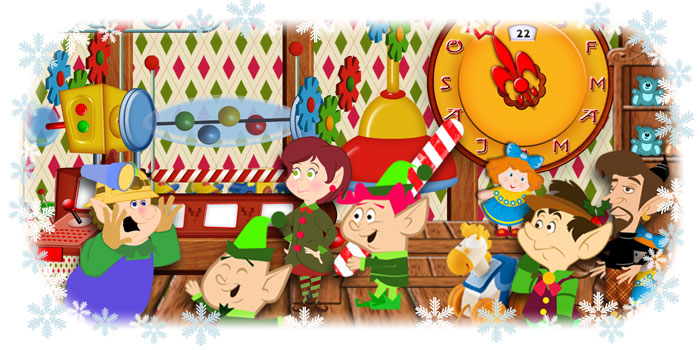 Holiday Crafts
---
Now you can help show off the holiday cards you you get... or make!
Here's a great way to show off a bit. Be sure to put a picture of yourself into it when you're done.
Here's something that you can hang on the door, and it's a whole lot of fun to make.
Make your very own Angel to help decorate your home.
Here's a way to help for dinner time and get into the holiday spirit at the same time!
Let the bells chime for Christmas with these decorative bells.
A holiday favorite! Get some friends to help and make a really long one!
Perfect for Christmas crafting with the kids, make a figurine of a skier using pine-cone, felt and pom-pom.
These are fun and simple to make; they also look GREAT on a Christmas tree or on the table.
Real fun! You can make a holiday necklace, bracelet or a really big one to go around the tree. Tell your teacher this would make a great school project.
Now you can count down the days to Christmas with this brilliant Snowman Advent Calender.
Holiday Games
---







Holiday Mazes
---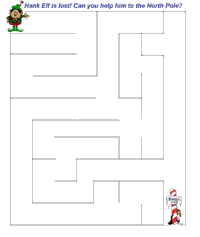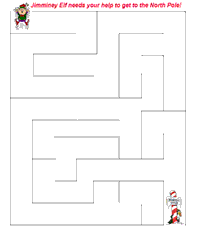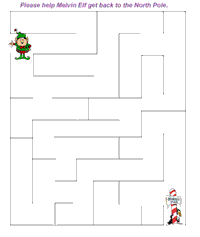 Seaside Task Thrills Toomer
Toomer Elf heads to the city of Santorini in Greece to see a young girl named Alexandra.

Taste, Smell, Touch, See, Hear
This week, my 1st grade elf was asked to write a riddle about one of the five senses. The senses help you taste, smell, touch, see, hear.

Hot Christmas in Brazil
Wow boys and girls, it sure is hot down here! Remind me to ask Santa why he keeps on sending me to places where there isn't any snow in December!

Creating a Gift with Words
This week we're putting pencils to paper to make a special, homemade gift!

Santa's Wandering Widget Causes Worry
Remember last week we decided to head to the Who-ja-ma-whats-it Testing Grounds? Well, guess what?