Santa's Workshop & Craftroom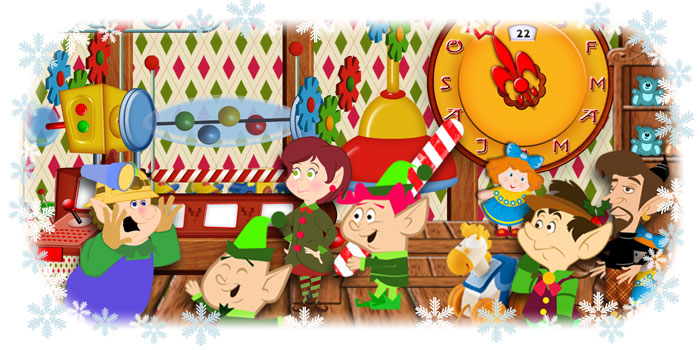 Holiday Crafts
---
Now you can help show off the holiday cards you you get... or make!

Here's a great way to show off a bit. Be sure to put a picture of yourself into it when you're done.

Here's something that you can hang on the door, and it's a whole lot of fun to make.

Make your very own Angel to help decorate your home.

Here's a way to help for dinner time and get into the holiday spirit at the same time!

Let the bells chime for Christmas with these decorative bells.

A holiday favorite! Get some friends to help and make a really long one!

Perfect for Christmas crafting with the kids, make a figurine of a skier using pine-cone, felt and pom-pom.

These are fun and simple to make; they also look GREAT on a Christmas tree or on the table.

Real fun! You can make a holiday necklace, bracelet or a really big one to go around the tree. Tell your teacher this would make a great school project.

Now you can count down the days to Christmas with this brilliant Snowman Advent Calender.

Holiday Games
---
Holiday Mazes
---

Santa's Little Helper Helps Parents
This week our fingers landed in beautiful Ocho Rios, Jamaica!

Spirit of Giving
Think about it. We work all year to make sure there is enough to give to others at Christmastime.

Taking the Orient Express
I was flying over Europe when I crash landed somewhere in Germany.

Little Life Lessons
Professor Ellie Elf is in the classroom – but the elf students are missing! What will happen to graduation?

Will Worrisome Widget Wonderfully Appear?
Is the widget wrapped in the world's Wheely Bugs? We're down to the wire!

[ ] [ ] [ ]
[ ] [ ] [ ] [ ]
[ ] [ ] [ ] [ ]

ALL Content Copyright © 1995 - 2019 North Pole Times. All Rights Reserved!
Reproduction in whole or in part without the expressed written
permission of the North Pole Times is Strictly Forbidden.