Rudolph Reindeer Photo Ornament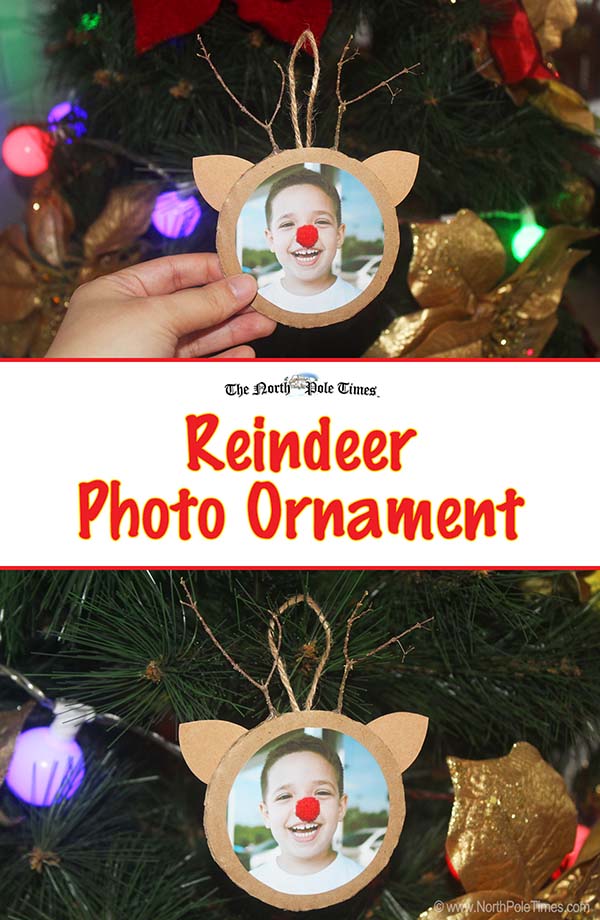 A Rudolph Reindeer Photo Ornament that is sure to make your kids stand out this Christmas. This adorable Rudolph inspired photo frame will put a smile on the face of all who see it… including Rudolph himself.
All crafting activities should be supervised by a grown up.
As an Amazon Associate we earn from qualifying purchases.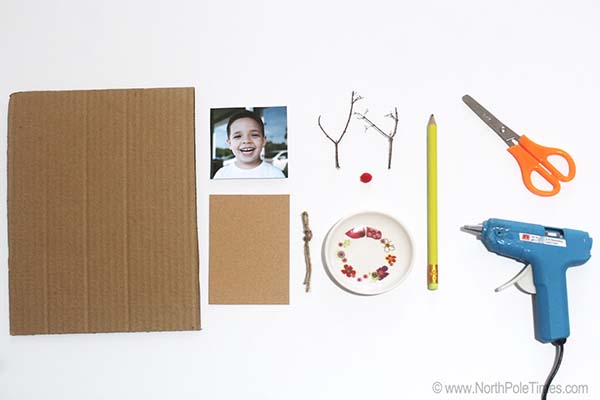 Cardboard
Kraft Paper/kraft board
2pcs of twigs (you can also use pipe cleaners - browns, glittery gold, glittery red)
Printed Photo
Red Pompom
Any round-shaped object
Hot glue
Pencil
Scissors
String
Directions to make Rudolph Reindeer Photo Ornament:
1. Begin by tracing a round-shaped object onto the cardboard.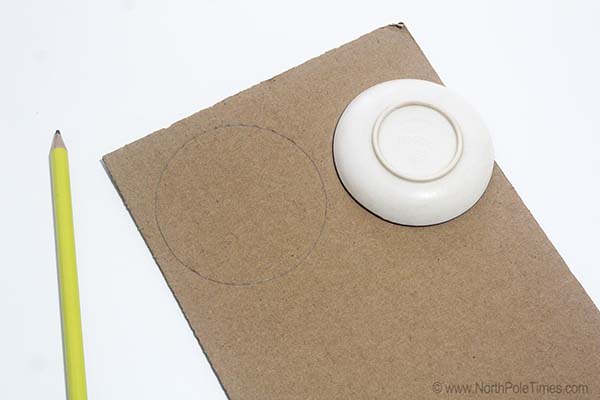 2. Cut out the circle from the cardboard.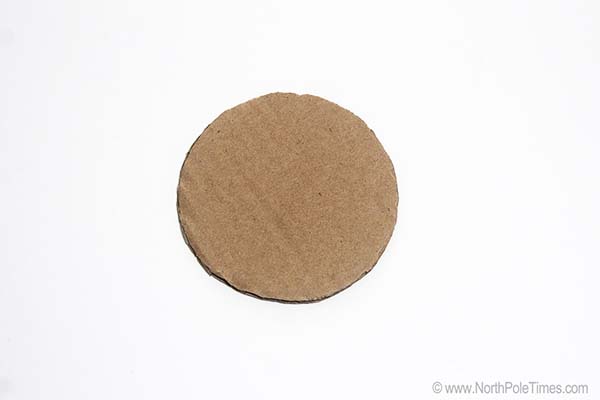 3. Cut the printed photo into a circle (smaller than the size of the cardboard).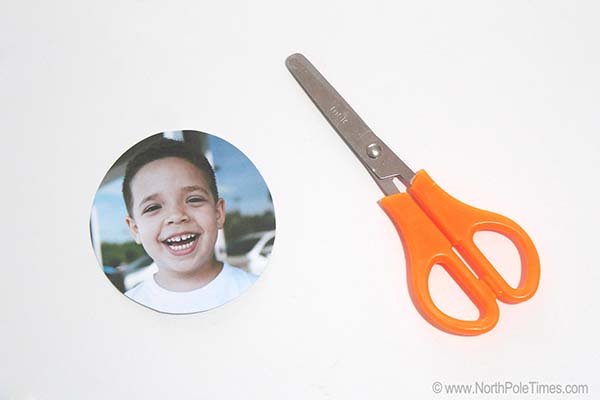 4. Glue the photo on top of the round cardboard.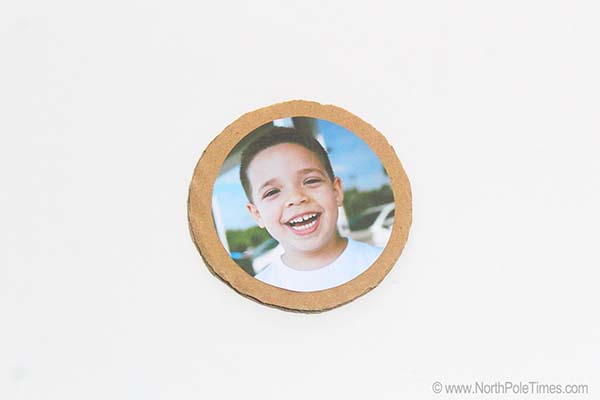 5. Cut two identical reindeer ears from your kraft paper or kraft board.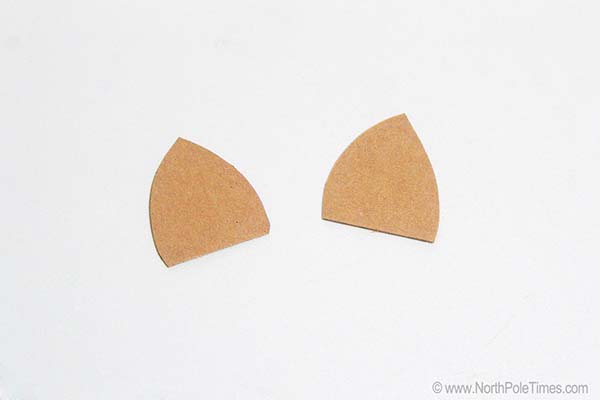 6. Now glue the two identical ears on the back of each side of the circle.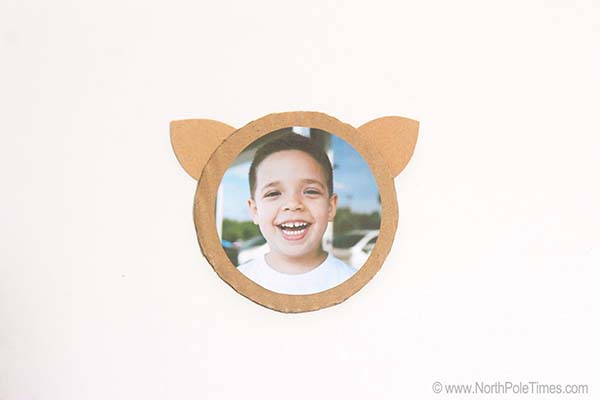 7. Get your two twigs and hot glue them on top of the cardboard to make the antlers.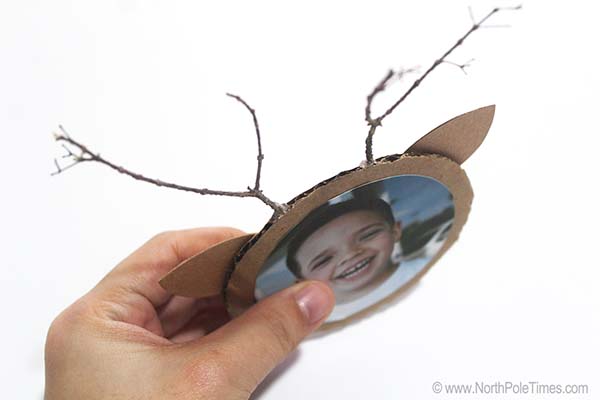 8. Hot glue a red pompom on top of the nose in the photo.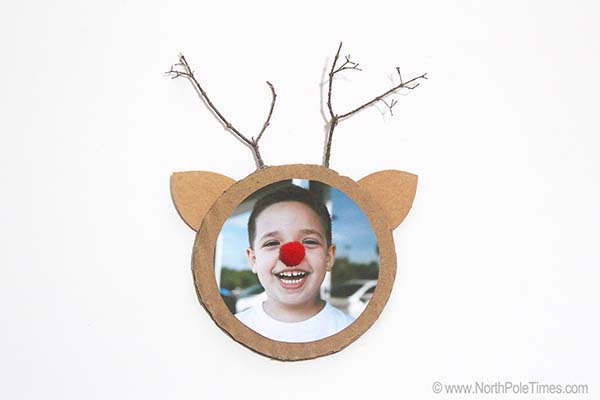 9. Hot glue a string at the back part of the cardboard. Now your reindeer photo ornament is ready to hang!