Hi girls and boys, it's Franny here for another report back to Santa Claus at the North Pole. I'm on a quest to find out how the kids of the world celebrate Christmas. This week I'm reporting from the city of Bogota, that's the capital and largest city of Colombia. Colombia is in the top part of South America, mostly north of the equator; it connects to Central America being next to Panama. Part of the coast is on the Pacific Ocean, and another part is on the Caribbean Sea. Wow, I hope there are no pirates out there!
Christmas celebrations start on the evening of December 7th in Colombia. It's called the "Day of the Little Candles". Houses and streets are decorated with small candles and lanterns placed on windowsills and balconies. Christmas Trees and nativity scenes are also common traditions in December. People take great pride in showing off their colorfully decorated neighborhoods. Parts of Bogota close several streets so that everyone can go out and enjoy the lights around the city.
From December 16th until Christmas Eve, people host the Christmas Novena at friends' houses. There they say prayers and sing carols and eat delicious food. They honor the journey that Mary and Joseph took to the manager before Jesus' arrival.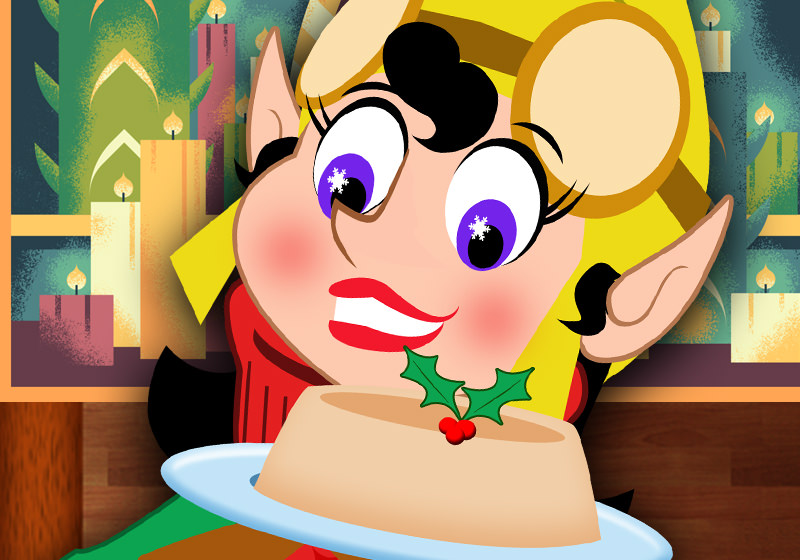 On Christmas Eve is when everyone celebrates with the main meal, called the "Cena de Navidad". Natilla, a custard dish similar to flan or pudding is enjoyed as well as fried hot dough balls and rice and sugar. Ham, Turkey and Chicken Soup are also a big favorite. These make up part of the Christmas Eve meal as well as the Christmas Novenas. After the Christmas meal, many people go to a midnight church service. Some people stay up all night celebrating so that they can have a relaxing Christmas Day enjoying their gifts and leftovers.
To wrap up their holidays, on December 28th is Innocent's Day, which is similar to April Fool's Day. People play harmless pranks, joke a lot and have great fun together. TV stations show funny shows and show bloopers, mistakes made will making their shows.
Christmas in Colombia is a blast! I hope all the kids I visited here enjoy their families and food that are so important. Hopefully Santa will now be able to bring to Colombia all the cheer and joy that the kids here deserve. Join me again next Friday at the North Pole Times as I'm fly across the Atlantic back to Europe. Every week is a new adventure for me!