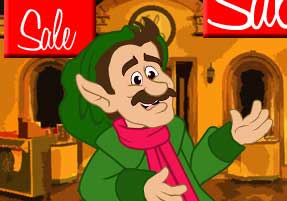 Hi Happy Holidaysters!
Eddie Elf here again. This week, I wanted to write to you about holiday gifts. Grown-ups and kids alike search high and low in stores for "the perfect gift". Oftentimes, that gift is not more than an arms' length or fingertip or tongue-tip away.
"How is that?" you ask. It's simple. Ask any grown up person. The best gift you can give a grown up person is a hug, something you made with your own hands or by saying something nice to them. This type of gift honestly shows how you feel about the person you're giving it to.
Have you ever baked cookies or a cake or a pie with a grown up? When you serve that baked good, you feel so proud inside.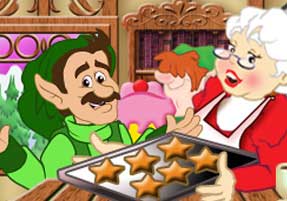 The same is true when you make a card or drawing for someone. Your thoughts about a person end up on paper in the form of a favorite scene or thought. If you're old enough to, you can write how you feel about someone, maybe write about a special time you had together, a favorite memory, photo, and place to visit. The ideas can go on and on!
The best part about these gifts is that they get closer to the reason for the season and further away from spending money. In fact, most, if not all of these types of gift are free! You don't have to have any money in your piggy bank.
So, in the days leading up to Christmas, remember that the best things in life are free, especially when they come in the form of a gift from you.
Until next time, be your best and give your most...from the heart.
Eddie Elf.