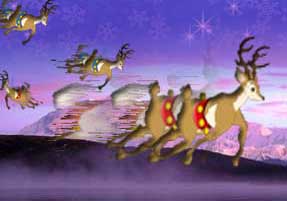 This year's Reindeer Games continued with the third leg of the 10,000-mile Around-the-World Marathon. After wrapping up yesterday's second leg at the White House, the race headed over the Chesapeake Bay and across the Atlantic Ocean to Africa.
The reindeer flew over many great cities and countries in Africa, including Liberia, Nigeria and Cameroon on the western coast and Kenya on the east. The Great Eight then headed for Europe, where they again dazzled and surprised many onlookers.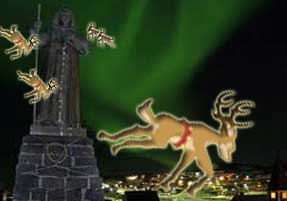 Citizens throughout England, France, Germany, Denmark, Holland and Poland, and many other countries came out into the cold night to the reindeer racing across the night sky.
Tomorrow the race will conclude with the trip back to the North Pole, where we will find out who the next gold medal winner will be. Check back to see which reindeer will win.