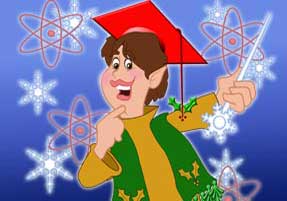 What an unusual Saturday we are having here at the North Pole! Normally, the Saturday before Christmas is our big day for graduation. Instead, all the elves came to school extra early today to earn more points our special assignment this year: to help others and find ways to spread the happiness of Christmas all year long. If we can't finish the challenge, there will be no graduation!
As you may know, Mrs. Claus recently changed our snacks from treats to veggies. Elves were so upset by the change, they refused to make any more toys. In fact, elves stopped helping all over the North Pole – even at the reindeer games! You see, we elves focused so much on how we felt about the treats, we forgot that lots of kids (and reindeer) were counting on us. So, we lost many of our "good deed" points – and we need to get them back to graduate from school.
Readers, we need your help! Mrs. Claus has said that if we elves can get kids all over the world to do more good deeds and do better ourselves, we can get all of our points back. Otherwise, no graduation and no vacation! You can bet we will be working really hard here to get all the toys done and to be the best we can.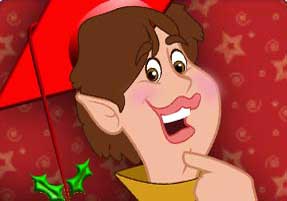 If you would like to be an official elf student and help us finish the challenge, here is what you need to do:
Make one special gift for someone else. You can make anything: a poem, a bookmark, a picture, or even a yummy treat.
Work to help grown ups, teachers, and friends. Make sure a grown-up knows about your good deeds.
Once you've completed a gift and helped at least two people, you've helped an elf! Just click the link below for a certificate to celebrate your good work, print it, write in your name and hang in on the 'fridge!
Will the elves be able to graduate? Check the North Pole Times next Saturday – AFTER Christmas – to find out!