Editor's Note: As is tradition, Santa writes his annual letter to all the children around the world who he visited last night, and has requested we publish it here. We gladly do so, and also wish everyone the very Merriest of Christmases, and a Happy New Year!
Ho, ho, ho, my dear little readers!
As I'm sure you already know, it's been pretty turbulent at the North Pole these past few days. So it's a true miracle that I even managed to get everything ready for the distribution of Christmas presents. But I succeeded, and all thanks to my dear assistant Waldo.
Waldo showed us all that Christmas magic does exist. No matter how many obstacles and difficulties lie ahead, we should follow our dreams. And if we truly believe, all our dreams will come true.
I am so happy that you all are on my Nice List. You have been good all year, and Mrs. Claus and I are very proud of you. But that doesn't mean you should stop there. I will be watching you next year as well. So follow the example of my little elves. Share kindness wherever you are, lend a helping hand to those in need, and respect the elderly, the younger, and your peers.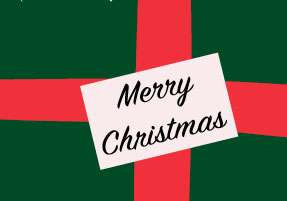 Don't forget to embrace differences and forgive, just like Toby and Chris did. Although they are different, they have learned to accept each other as they are. They put aside all their quarrels and offered each other a hand of reconciliation. And believe it or not, they are now best friends. I couldn't believe my eyes either!
Christmas is a time when we forgive, help, and share presents. And I hope you liked the gifts I left for you. But no matter how magical and full of wonder Christmas is, the rest of the year shouldn't be much different. Try to be kind and make your loved ones smile every day because I will tell you a secret.
The magic is inside of you. You are the ones who make the world a better place. You are the ones who create miracles and make days colorful.
So be grateful for what you have as I am grateful for all my assistants at the North Pole. That's why I would like to take this opportunity to thank all my elves for being such good helpers, my reindeer for dragging me and my chubby belly every year, Chris Mouse for bringing a lot of fun to my village, and Mrs. Claus for loving and taking care of me. But most of all, I want to thank you for being so good all year.
Merry Christmas!
Santa Claus