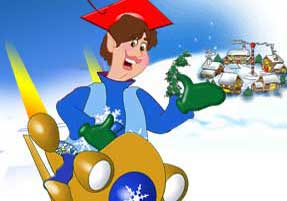 How do you make toys? How does Santa's sleigh fly? How does the world famous toy-making machine - the Appendapulator - work? Don't worry if you don't know, most people don't. What's important at the North Pole is that the elves do, but just like anyone else, they have to be taught.
Do you know how to tie your shoes? If you do, someone taught you. If you don't yet, you will learn. That's what school is all about; teaching and learning. And at the School of Wonders, teaching is where Professor Ellie Elf comes in. She teaches the elves everything they need to know to achieve success.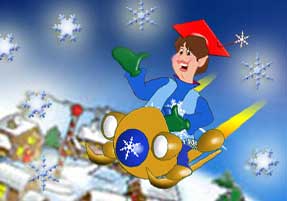 She doesn't just teach toy making, she also teaches things like farming, cooking, science, technology, engineering and math. Every Saturday throughout the season Professor Ellie Elf will give you and inside look at just some of the courses she teaches at the School of Wonders to ensure all elves at Santa's Village properly make the toys and gifts Santa will deliver on Christmas Eve.
So check in every Saturday for the Saturday School of Wonders. Right here on The North Pole Times - Santa's OFFICIAL News Source. #1 in Santa's News! Trusted Worldwide!