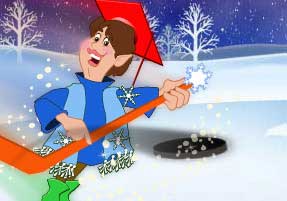 Happy Holidays everyone! I'm Professor Ellie Elf and I'm the teacher at the School of Wonders at the North Pole.
Elves love school. We get to learn all the cool tricks we need to become terrific helpers for Santa. We learn how to train reindeer to fly, we learn the secret recipe for the world's best hot chocolate and we learn that the best way to spread Christmas cheer is singing loud for all to hear.
At the School of Wonders, I teach young elves all kinds of neat stuff. But do you know what their favourite part of school is? I bet you can guess, it's probably your favorite, too. Elves love recess!
We love winter sports at the North Pole! During recess the elves love to ice skate on our frozen pond, go tobogganing down the snowy hills, have crazy snowball fights, play a fast game of ice hockey, have pretend swordfights with giant candy canes and build the biggest, best snowmen you've ever seen.
Besides being a lot of fun, all these activities are a great way to get some exercise, stay healthy and make us feel good. I bet that you feel happy too when you play with your friends outside.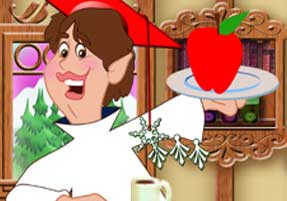 Can I tell you a secret? Santa only has his big belly at Christmas time when he is enjoying all the Christmas treats that Mrs. Claus bakes, and that the children leave for him on Christmas Eve. After Christmas, Santa swims and jogs and exercises to work off the cookies and get back into shape. He needs to be strong and healthy to do his job.
Santa knows staying healthy is important. So do the elves and the reindeer. And now you know, too. So when it's time for recess, go play with your friends and have lots of fun keeping your body healthy! Take this quick quiz to see what you learned today:
What do elves like best about school:
1. Taking tests:
2. Sitting quietly:
3. Going out for recess:
4. Cleaning the blackboards
Which sport is NOT a winter sport::
1. Ice skating:
2. Snorkelling:
3. Tobogganing:
4. Ice hockey
What does Santa do on vacation::
1. Sleeps all day and dances all night:
2. Plays checkers with Mrs. Claus:
3. Eats junk food and plays video games:
4. Swims and jogs and exercises