Boone was at the North Pole in Santa's hug at Christmastime.
It seemed like a long time ago when he was little Boo with a loving family, and it was family that he missed the most. He begged Santa to let him stay at the North Pole with his new friends.
"Please, Santa, can I stay?" Boone cried.
"My dear Boo, feel the magic of your heart," Santa smiled. "It's Christmas Eve, and my elves need you. Be a Warm Heart Elf and help them save Christmas."
Boone stopped crying and looked around. The workshop was full of presents. The Presentator had repacked every single box; and each was perfectly wrapped.
The elves were really busy packing Santa's sleigh, so Boone jumped in to help. The magic of his heart gave everyone an extra boost of energy.
As the elves were busy with presents, the reindeer used their horns to decorate the Christmas tree! Rudolph topped the tree with a shining star.
In a blink of an eye, the sleigh was ready, and the Christmas tree too!
They even had time left to enjoy Mrs. Claus' cookies, sing Christmas carols and dance across the workshop floor!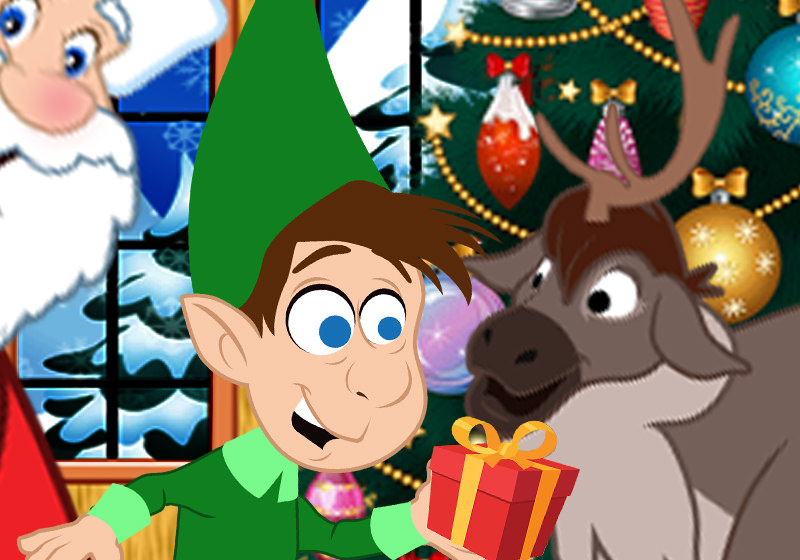 Dear readers, I'm so happy to inform you that Santa is about to leave on his wonderful journey to your homes. Prepare your Christmas stockings and some treats.
Oh, I almost forgot…
Dasher, Dancer, Prancer, Vixen, Comet, Cupid, Donder, Blitzen, and Rudolph had a present for Randolph – a delicious carrot cake!
And someone else was also about to get a special gift.
Before he left, Santa gave Boone a tiny little box wrapped with a red ribbon. The box was small enough to fit into the palm of his hand… almost like a jewelry box.
"My dear Boo, open this at the stroke of midnight, but not a second before." Santa said and kissed Boone's head.
What's in the box that Santa gave to Boone? Is it a piece of his favorite lembas bread, or something even better? What makes this gift so special?
Come back tomorrow after opening your presents to see if Boone's gift if the best gift of all.
#1 in Santa's News! Trusted Worldwide!