Somewhere in the wilderness, somebody saw Yeti, got scared, and ran away. Waldo and his new friend, Yeti, were looking for the missing baby Yeti, but they lost trace of her and had to split up! Waldo and Yeti moved in opposite directions, but there was still no sign of the baby.
Meanwhile, our brave Mikee was looking for Waldo. She wasn't scared thanks to Rudolph, who although busy at the Reindeer Games, found a way to be with her. This amazing reindeer was guiding Mikee via Gizmo's newest invention, the QuantaCom Encryption Watch.
Rudolph was incredible in his double role; he managed to perform all his activities at the Games without leaving Mikee alone for a second!
Determined to find Waldo, Mikee was moving her tiny, frozen feet through the deep snow. Nothing could stop her from moving ahead! Well, almost nothing.
All of a sudden, somewhere in the snow, Mikee saw something moving, or to be more precise, somebody moving.
As you can probably guess, dear readers, it was Yeti looking for her missing baby!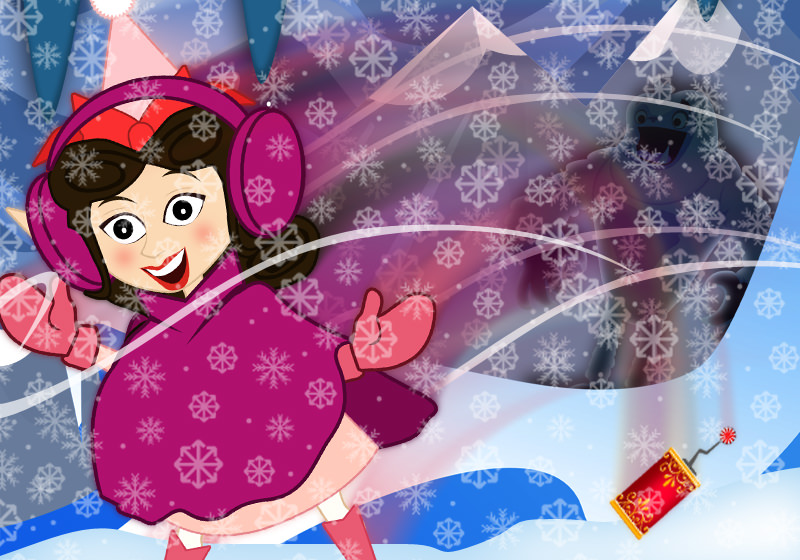 Mikee screamed and started running in a panic! She couldn't think clearly nor say a word to Rudolph, who was talking to her via the QuantaCom Encryption Watch. Not even Rudolph's voice trying to calm her down worked this time. Rudolph was trying to ask her what was happening, but there was no answer, not a word from Mikee, just her panicked breathing.
A few seconds later, Rudolph couldn't hear anything, not even Mikee's breath. He was trying to call her, but there was no use. Mikee's QuantaCom Encryption Watch lost signal!
What do you think happened to Mikee? Did she escape Yeti? Was she safe? We'll have more on this developing situation tomorrow. ONLY on the North Pole Times. #1 in Santa's News! Trusted Worldwide!