Everything was ready for the Christmas party! Waldo and Mikee were back to Santa's village, dear Yeti and the baby joined them, they had the Christmas tree... Well, that's the problem, dear readers. They had two trees!
As you remember, Waldo and Mikee found a dry reddish tree which, thanks to their love, turned into the beautiful red tree! Thanks to Yeti, who carried the tree on her back and Rudolph, who guided them through the blizzard, Waldo and Mikee were back to Santa's village with Waldo's perfect red tree.
However, the bullies Bugzy "the Bug" and his "Bug buddies" brought their tree as well!
There was no way Waldo would give up his red tree, after all they'd been through to bring it home! On the other hand, Bugzy didn't care much about the tree, but he would never let Waldo win. It was Waldo vs Bugzy.
Regardless, there could be only one tree at the Great North Pole Christmas Party.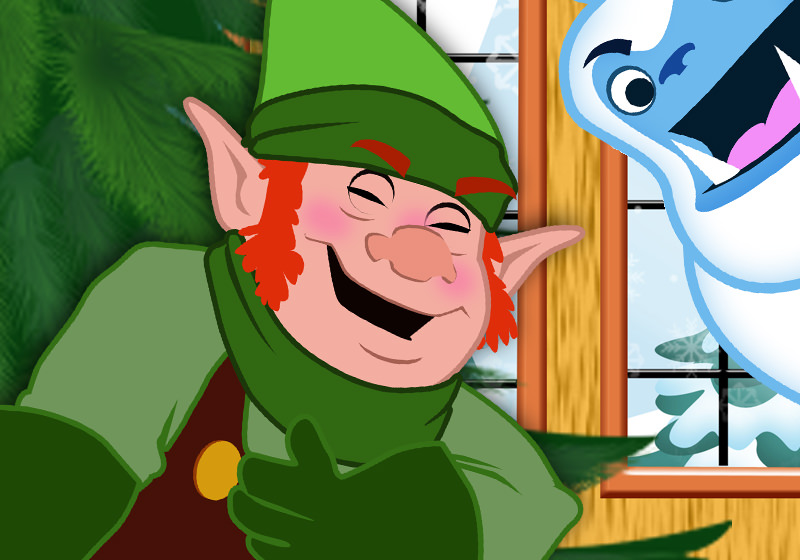 And so, Bugzy "the Bug" did the only thing he knew – he bullied Waldo!
"Ha, ha, red tree! So girlish!" laughed Bugzy. "It's not that gross red pudding of yours, you know!"
Suddenly, Bugzy the Bug started shaking in the huge shadow of Mummy Yeti! No one was going to bully her friend!
"Sorry, Miss Yeti, I mean Mrs. Yeti... Is it Miss or Mrs. Yeti?" mumbled Bugzy.
"Not so brave anymore?" said Mummy Yeti.
Before Yeti even finished the sentence, Bugzy "the Bug" and his "Bug buddies" ran away and climbed their green tree.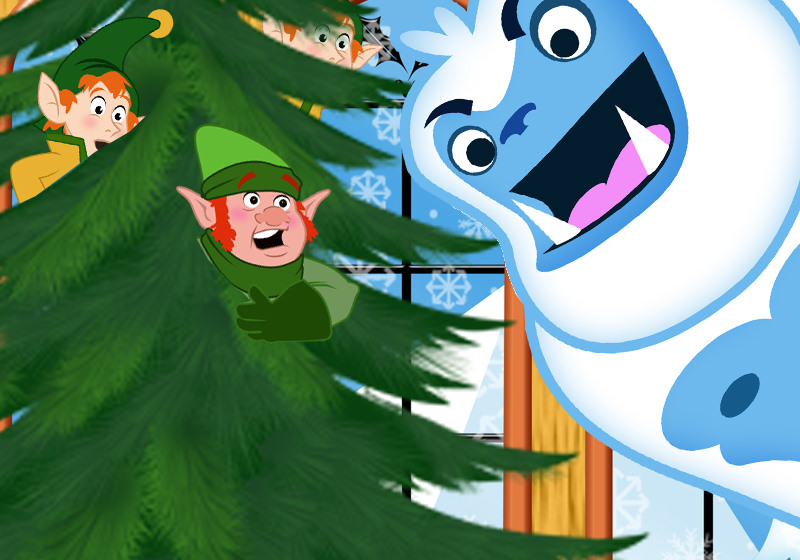 "Waldo can have his stupid tree, just leave us alone!" yelled Bugzy from the tree.
No, dear readers, that's not what Waldo wanted. He didn't come this far to win by intimidation!
"Let Santa decide!" said Waldo.
What do you think? Which tree will Santa choose? The traditional green one or the unique red one? Find out tomorrow, right here on the North Pole Times. #1 in Santa's News! Trusted Worldwide!