The snowball was growing bigger and bigger as it was rolling down the hill toward the crevasse. As you recall, dear readers, Waldo's saving mission went in the wrong direction. I mean, literally, in the wrong direction. The snowball was meant to hit the ice, make a noise, and call Mummy Yeti for help. Instead, the snowball turned toward the crevasse!
It wouldn't have been much of a problem if there hadn't been for one thing – baby Yeti was still in the crevasse!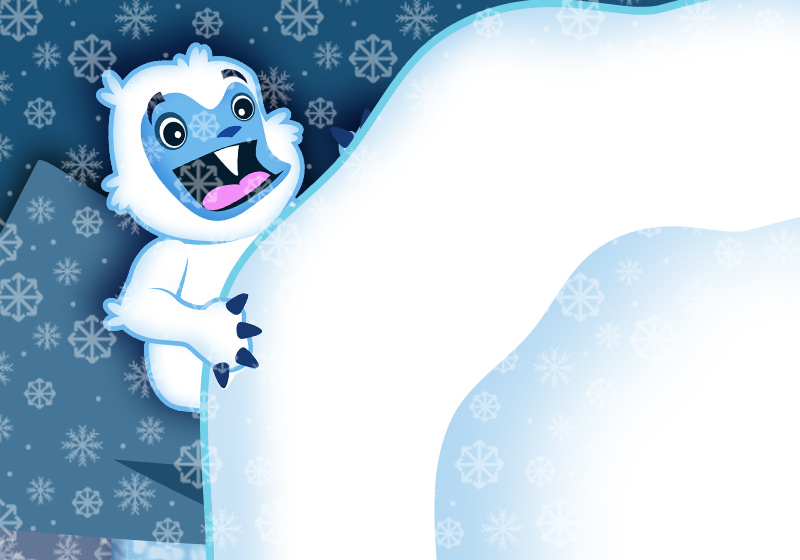 Waldo was running down the hill as fast as he could, watching the giant snowball falling directly into the crevasse. Mikee just closed her eyes, unable to do anything.
When Waldo came to the crevasse, Mikee opened her eyes. The two of them saw something they couldn't even dream of. Baby Yeti was climbing up the snowball, which had fallen next to her!
Waldo's plan maybe went wrong at the beginning, but it ended up perfectly because the snowball was big enough for the baby to get out of the crevasse! Once on the top of the snowball, the baby easily reached the ground. Waldo's mess works!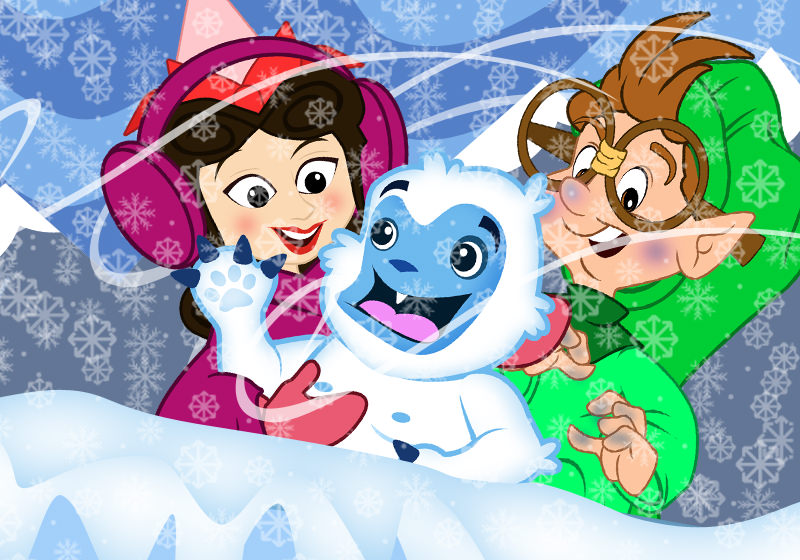 "You've saved both of us!" said Mikee hugging Waldo.
Baby Yeti was so happy that she roared loudly for the first time in her life!
As the baby's roar was resounding throughout the wilderness, Mummy Yeti was still out there looking for her missing baby.
What do you think? Will Mummy Yeti hear the baby's roar? Get the newest update TOMORROW on The North Pole Times ONLY!