Yeti was holding Waldo on her chest. As you recall, dear readers, Waldo slipped, pulled the thorn out of Yeti's ear, ended up in Yeti's hug, and felt the love of a true friend. It turned out that Yeti only wanted to bring her baby to the Christmas party. Waldo was ready to come back to Santa's village for Yeti and her baby, despite all the embarrassment and humiliation.
"You and your baby can come to our Christmas party this year," said Waldo. "In fact, let's go together now! You'll meet the others."
Yeti looked at the empty crib and burst into tears. Baby Yeti was missing! Mummy Yeti had woken up and found the empty crib. The baby must've wandered away while the mummy Yeti was fast asleep. Mummy Yeti was about to start looking for the baby when Waldo fell into her ear.
"Don't worry," said Waldo. "We'll find your baby!"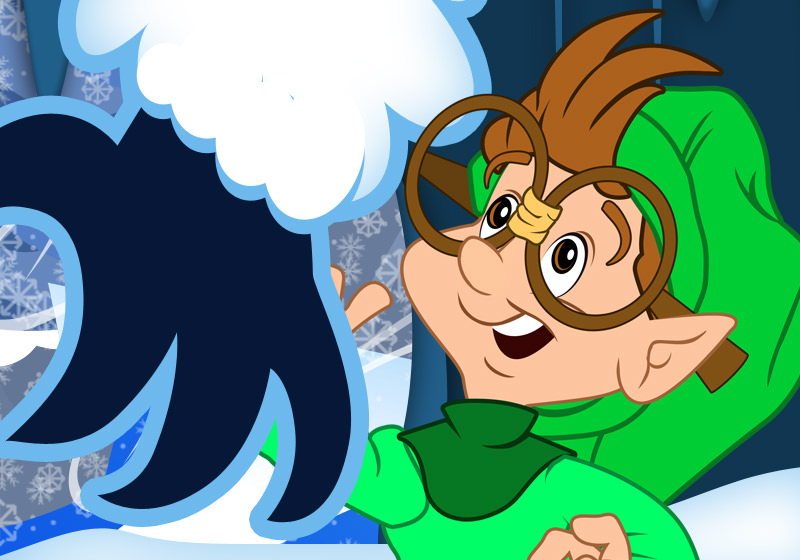 Although tired and a bit sleepy, Waldo had to help his friend. If he made it this far all alone, he surely could make it a few more hours led by the desire to save his new friend's baby.
The two new friends left the cave and followed baby Yeti's paw prints in the snow. Waldo was safe and sound on Yeti's shoulder hiding from snow in her white fur.
However, as they were moving on, the snow covered the baby's paw prints. Waldo and Yeti came to the point where they lost any trace of the baby.
What do you think the two friends will do next? Where is Mini Yeti? Will Waldo find a solution to help his new friend? Read the latest news about the missing baby tomorrow, ONLY on the North Pole Times!