Mikee was looking helplessly at her wrist, where the QuantaCom Encryption Watch used to be. Until now, she hadn't noticed she had lost it! As you recall, the watch slipped off her wrist while she was in Yeti's hug.
Waldo was so close to his goal to come back to Santa's village with Mikee, Yeti, baby, and the perfect red tree when the blizzard trapped all of them in Yeti's cave. The only one who could find them and take them safely home was Rudolph, but without the QuantaCom Encryption Watch, it was impossible to get in touch with him!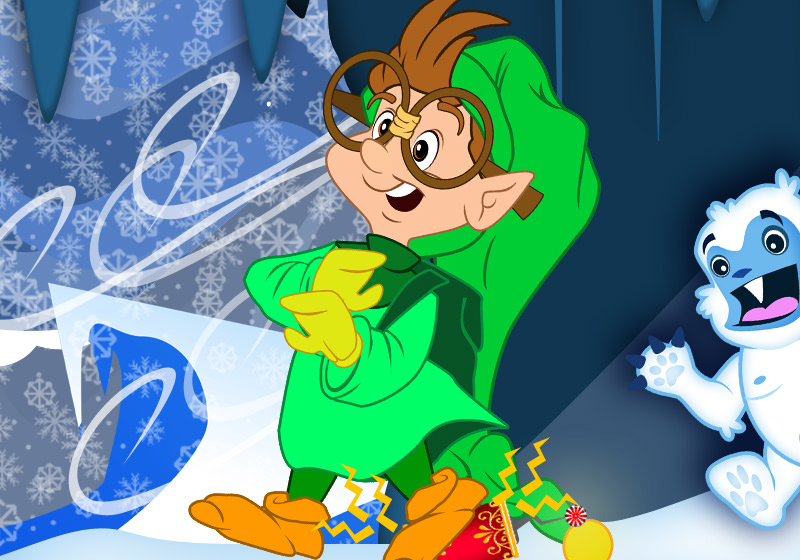 While they were walking in a panic around the cave, they heard Rudolph's voice: "Don't worry, guys! I'm on my way!"
Waldo and Mikee looked surprised as if they'd heard a ghost.
How could it be?
Dear readers, the story that follows is hard to believe but true.
Remember the hugging scene next to the crevasse?
Yes, Mikee did drop her QuantaCom Encryption Watch, which fell into the snow. However, baby Yeti spotted the tiny shiny thing with lots of colorful buttons and took it to the cave! The baby left her new toy on the ground, and believe it or not while walking around in a panic, Waldo stepped on the QuantaCom Encryption Watch, pressed the emergency button without realizing, alerting Rudolph, and revealed their location!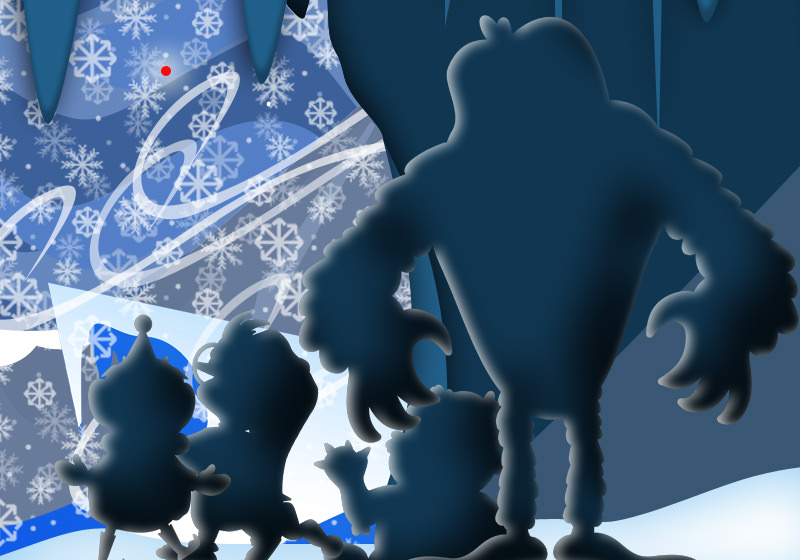 While the four of them were jumping for joy, far in the sky, something red could be seen, shining through the snow and fog.
Was it...?
What do you think, dear readers? Is it Rudolph's nose? Will Rudolph manage to come and save them? Get the newest update TOMORROW on The North Pole Times!