Things are really heating up in the North Pole now! In June, the elves enjoy temperatures that can reach up to 38° F! The elves look forward to being able to go outside with only one coat on!
The elves like to go out and pick a few leaves from native bearberry plants for tea. They are flowering now but by the end of the summer they will turn to berries! The elves love them but they are also mindful to leave plenty for their animal friends, who eat them for energy.
They know their native plants are very important to keeping balance in the very special ecosystem where they live! Especially this month when they celebrate the environment and the changing seasons!
World Environment Day
Since 1974, World Environment Day has been created so we can all reflect on how to take care of all of the Earth's ecosystems! Celebrated on June 5th of every year. Every year, there is a different focus, and in 2021 the theme is: Ecosystem Restoration!
The arctic ecosystem, where the North Pole lies, is a very special one. It is home to many unique animals (in addition to Santa Claus and the elves). So they take care of it every day.
As it warms up, the elves are very careful not to do anything that may damage the habitat of polar bears, seals, arctic seabirds, whales and the walrus, just to name a few!
The First Day of Summer
The summer solstice brings 24 hours of daylight to the North Pole. Some people refer to it as the midnight sun! This is the day when the North Pole is tilted closest to the sun.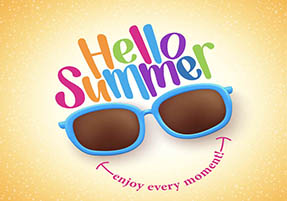 The celebrations of the summer solstice around the world range from bonfires, herb collecting, and ancient rituals are performed at Stonehenge in England!
Because summer brings warmer weather, the elves like to celebrate outside! And in honor of World Environment Day the elves set up teams and do a Litter Pick Up competition!
Litter that is left behind can get into our oceans and damage that very special ecosystem. Since the ocean is so special, the elves want to do their part, but of course they also want to have fun!
Each team gets garbage bags and they hike around their village and beyond (always in teams to be safe). The team that brings back the most garbage gets to go sample Mrs. Claus' new cookie recipes (she is already gearing up for the Christmas season)! So the elves get pretty crazy about picking up EVERYTHING. They want those cookies!!
We hope you will set up your own trash pick up this summer too!!