These little cherry flavored gems are Rudolph's favorite. Any ideas as to why?
A delicate, crisp little cookie, ( also known as Swedish Butter Cookie) with a deep buttery flavor.
Nothing short of heavenly. Quite sweet, but the extra tart of the cream cheese and cranberries gives just the perfect tart touch to leave you craving just one more.
Try these cookies on the sweet-tooth in the family. Our Elves love 'em... yours will too!
There's nothing like a nice molasses cookie and a glass of milk during the holidays.
Another festive treat from Ali Elf! You've got to try it.
How about this nutty treat for your holiday party
You're going to love these little treats, direct from Mrs. Claus' Kitchen at the North Pole!
Yet another tasty treat from Ali Elf. Be careful though, you'll probably want to eat a lot of these.
Here they are! Santa's Favorite Cookies. Tried and tested on Santa himself. Leave a couple of these out Christmas Eve to make Santa REAL happy!
These are a favorite of stable elves; the elves who take care of Santa's reindeer.
Here's another favorite of the Elves. We think you will enjoy them too.
These Spicy Gingerbread Cookies have a bold flavor that's sure to tantalize your taste buds.
Worldwide Trip to Begin Soon
Franny Elf loves to travel. Franny Elf loves people and culture. So Santa assigned her the yearly duty of flying around the whole-wide-world to report on how different countries and cultures celebrate the season of Christmas. From Africa to New Zealand, Hawaii to London, in her four-part series Franny will help you to understand some of the most interesting facts on how the holiday is celebrated around the globe.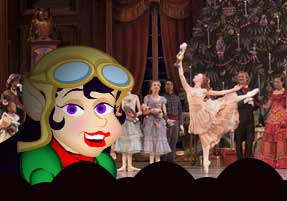 Did you know some children call Santa Claus "Pere Noel" and leave their shoes by the fireplace for special treats? Or that some cultures eat sushi, fish, tamales and coconut pudding for Christmas dinner? Franny will tell you all of the really neat traditions our friends around the world keep during this special time of year. That's Franny Fridays, right here on The North Pole Times - Santa's OFFICIAL News Source. #1 in Santa's News! Trusted Worldwide!
-- More Franny Fridays --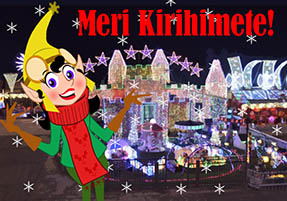 Published Friday December 10, 2021
People head to the beaches or holiday homes to celebrate the coming of Santa.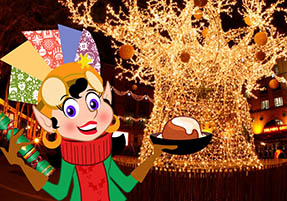 Published Friday December 03, 2021
You're just in time for another Friday report on how people around the world celebrate Christmas.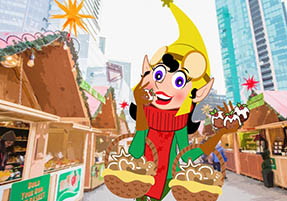 Published Friday November 26, 2021
For our first report this year, I'm not going too far away from the North Pole, I'm stopping in Vancouver British Colombia which is on the West Coast of Canada.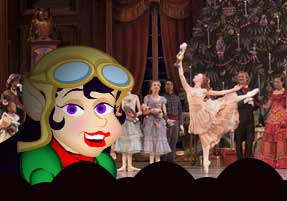 Published Monday November 01, 2021
A worldwide report on how different countries and cultures celebrate the season of Christmas.