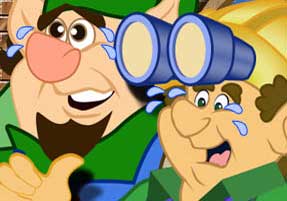 In a startling development, The rescue rocket built to bring Santa back from orbit was taken apart by well-meaning but bumbling Yeti, who then wrapped the parts in Christmas paper because they thought it was a present for Santa. Gizmo Elf, Santa's Chief Inventor Elf, has said that he can repair the rocket, but cannot do it in time to get Santa back to the North Pole by Christmas Eve. A discouraged Mrs. Claus gathered all the elves together to tell them that Christmas would have to be cancelled this year.
"I know you all worked extra hard this year to get all the toys made for the children who were on the 'nice' list," said Mrs. Claus. "But without Santa here to deliver them, we can't get them all delivered on Christmas Eve."
"This is soo sad," said Toby Elf, fighting back tears. "After Gizmo worked so hard to get the rocket built in time to get Santa back down from orbit."
Gizmo Elf wiped his eyes. "And I'm sad, because Holly Elf got all those Santa Spotters to write in to tell us when Santa was flying over their houses, so that we could track his flight," he said.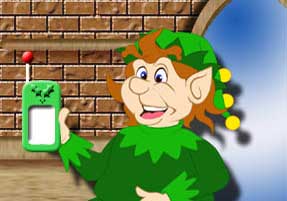 "I'm sad, too," said Holly, after blowing her nose with a big honk! "Because Toby and all the other Elves really did such a great job on those toys!"
"There, there," said Mrs. Claus, patting the three elves. "There's no need to cry. You all did wonderful work. Everyone--all of you elves--have made me so proud. And when Santa comes back, I'm sure he'll tell you the same. But since he won't make it by the 24th, I hereby, with great reluctance, announce that this year's Christmas is can--"
"WAIT!" yelled an elf, rushing into the room. He was holding up an Elfberry mobile phone. "Mrs. Claus--you've got another email from Santa! It says it's URGENT!"
What will the message be from Santa? Keep reading The North Pole Times to find out!