The News systems at the North Pole Times have been acting strangly throughtout the last fews days. Our Chief Programmer, Margaret Elf has been working diligently to solve the problem by calling in Chris Elf and Andrew Elf. Both have spent hours attempting to resolve the issue.
This is a developing story. We'll have more for information as it becomes available.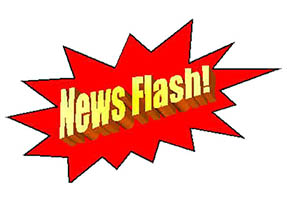 UPDATE:
This started happening on 11/13 at 8:34 PM.
Below is totally different page that got a timeout error. ALL the pages are getting time out errors.
UPDATE:
On Nov 15, 2021, at 2:54 PM, Gizmo Elf wrote:
OK… this has just been escalated to the senior tech's, - VIP / SOS status.
UPDATE:
On Mon, Nov 15, 2021 at 10:31 PM, "Margaret Elf"
I have gotten well over 2000 error messages over the past 2 hours.
Something is obviously very wrong
UPDATE:
On Mon, Nov 15, 2021 at 11:04 PM, "Chris Elf"
Apologies for the delay.This issue has been resolved and the site is loading without error
UPDATE:
On Tue Nov 16, 2021 at 1:52 AM, "Bernard Elf"
Gizmo Elf is moving News Services to new servers. Some delay may still be possible.
Aploogizes for the inconvienience.
We'll be back to 100% soon! The News must go on.
UPDATE:
On Tue Nov 16, 2021 at 11:53 AM, "Gizmo Elf"
Most problems have been eliminated but there are still a few minor issues. The team continues to address the issue.
Strange happenings.