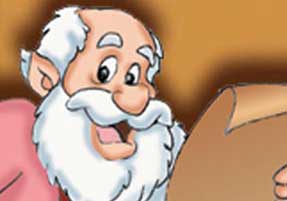 Editors Note: The following letter was emailed to us by Santa, using his Wow-wee-whipper-doo laptop computer, from somewhere in orbit. Santa has been in orbit for nearly two weeks, due to an unfortunate accident, Santa requested that we run the letter in its entirety.
Dear Girls and Boys, Grownups and Elves, Snowmen and Reindeer:
Ho ho ho and hello from space! I've been up here floating around for quite a while now--ever since Waldo pushed the 'up' button, thinking it opened the door!
First off: I want you to know that Waldo and I are fine, here in the spaceship that Gizmo built for me. We have plenty of air and food. What we don't have is a way to get home! I'm sure that Gizmo is working very hard to figure out a way to rescue us, and I'm certain that all the elves at the North Pole are working very hard to make this Christmas successful.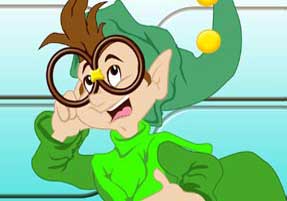 I do wish you would hurry, though. There's nothing I like better than getting ready for Christmas, and I can't do that up here! Waldo has been 'entertaining' me with reindeer jokes (except he keeps messing up the punchlines!), and he's developed a space soccer game that he calls 'spoccer' that's really quite a lot of fun! I can imagine that when the International Space Station gets big enough to have families, it might be a fun game for space-children to play!
Well, that's all I have to write right now. I need to go back and check my naughty and nice list (computers are wonderful for doing things like that!). I'll still have to check it again later, but I should have time for that--hopefully when I get back to the North Pole!
Ho ho ho!
Santa
Will Santa make it back to the North Pole in time for Christmas? Keep reading The North Pole Times to find out!