Something strange was happening in the Newsroom. It came out of nowhere and affected most of the news services at the North Pole Times - including the website.
It began on November 13th at 8:34 PM and caused a severe slowdown across all news and web services.
Gizmo Elf and his team of programmers worked non-stop to identify and resolve the problem.
Once it was minimized, the services were moved to an isolated network and group of servers separate from the main North Pole network.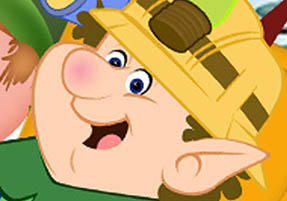 "It was very strange indeed." Gizmo stated during an interview. "We were concerned it would affect the main network at he North Pole, which controls EVERYTHING including the great toy-making machine, the Appendapulator."
Gizmo Elf went on to say the problem has been solved and the millions of visitors to the North Pole Times website should no longer see slow response times.
Special thanks go out to Senior Programmer, Margaret Elf, who went above and beyond to troubleshoot the problem