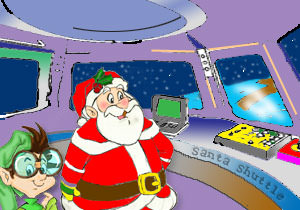 Editor's note: The following is an email sent from Santa Claus, currently orbiting the Earth in a spaceship, to Mrs. Claus, who was just about to cancel Christmas, sent using his Wow-wee-whooper-doo laptop computer. We reprint the message here with Mrs. Claus' permission.
Hello Mother!
Ho ho ho! I'm sorry if my being stuck in orbit has made things difficult for all of you down there at the North Pole! I know I sure wish I was down there for the Christmas season, but that's not what happened this year.
Waldo says 'hi' to everyone down there, and wants to make sure that there's plenty of strawberries and mustard ready for him when he returns! In fact, that's something I wanted to bring up. Waldo and I were talking about all the work that you were doing to try and get me down from this spaceship, and he said something interesting. He said: "Santa, why don't they just send up a couple of reindeer to come get us?"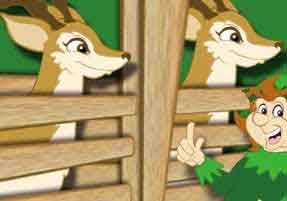 Why not indeed? Our Great Eight have been known to jump up to the moon and back in the Reindeer Games, surely a couple of them can come get us! So, dear, if it's not too much of a bother, could you please send Dasher and Comet up here, and Waldo and I will ride them back down, and we should be at the North Pole straight away.
I can't wait to see you again, dear, and all the elves too! I have a feeling this is going to be the best Christmas ever!
Ho ho ho!
Santa