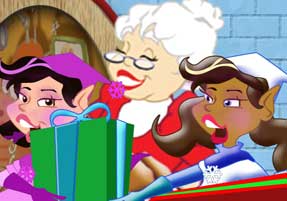 Mrs. Claus smiled at all the elves. "My, but we've had a busy week!" she exclaimed.
"Busy? I'd say it was more than busy!" said Bernard Elf, Chief Elf of the North Pole. "Santa and Waldo Elf have been launched into space!"
"Yes, but we're building a rescue rocket to bring them back," said Mrs. Claus.
"We've changed the Appendapulator so that instead of making toys, it's making the rocket to go get Santa," said Gizmo Elf, Santa's Chief Inventor Elf.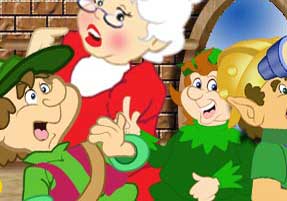 Smitty Elf waved a big list in the air. "We have a lot of boys and girls on the 'Nice' list this year! How are they going to get presents this year if the Apendapulator isn't making any toys?"
"Toby Elf has all the elves making toys the old-fashioned way," said Mrs. Claus, "by hand, just like they used to. He should be here any moment with what I'm certain will be a very good progress report!"
Twinkle Elf raised her hand quite shyly. "But even if we build the rocket, will we even be able to find Santa? Space is a very big place!"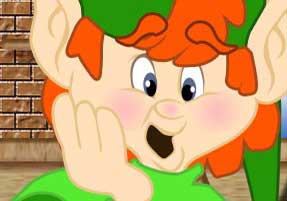 "We have Santa Spotters all over the world looking for him now," said Jiller Elf. "Any time a boy or girl looks in the sky and thinks they might see Santa's ship, they will email the North Pole Times, and we'll use that information to find his exact location!"
"So, you see, things are going as well as we can hope for," said Mrs. Claus.
Just then, Toby Elf walked into the room with a frown on his face. "I don't understand it," he said, "The elves are working as hard as they can, but we're just not making enough toys. We might not have enough presents for Christmas!"
Will there be enough presents for all the good children this year? Keep reading The North Pole Times to find out!