MATERIALS NEEDED:
Wooden picture frame/s
Glue, tape
Paint
String
Sea shells, sand, small pebbles, jigsaw pieces, buttons
Cardboard
Dry pasta shapes
Your favourite photos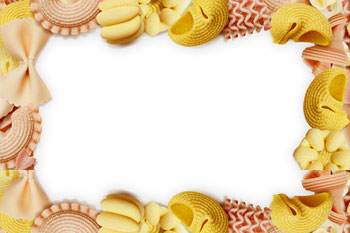 PROCEDURE:
Sea theme frame
Collect some shells, sand and some small pebbles from the beach. Paint the frame blue. Apply glue to half of the frame (the bottom half) and cover with the sand. Once this is done glue on the small pebbles and shells. Draw a small sun from card, paint it yellow and glue it to the top right corner. Of course you could cover the whole of the frame in shells if you desire.

Jazzy frame
Paint the frame any colour you like but for a jazzy look bright pinks and yellows look best. Decide on what pasta shapes you would like to use. Now lay them on a sheet of paper the same size as the frame and experiment with the design. Once you have got your desired design paint the pasta shapes in a variety of colours. Glue them to the frame and stick in a photo of you and your friends.

Button frame
You can usually pick up bags of buttons from fairs, charity shops, for net to nothing or ask your nan or your mother if they have any. I have collected bags of buttons, beads and other bits and pieces for years they always come in handy. Glue a mass of different shapes, sizes and coloured buttons to your frame. It will look amazing.

Puzzle frame
Don`t throw out that jigsaw that has half the pieces missing - instead paint them in bright colours and make a frame for your favourite photo.

Paint the jigsaw in your favourite colours. You can either have them multi-colours or just two colours such as black and white. Glue the photo to a piece of card that is just a bit bigger. Once your jigsaw pieces are dry glue them to the card. They must overlap so that you cant see any of the card. Tape a bit of string to the back to hang from the wall.




Santa's Little Helper Helps Parents
This week our fingers landed in beautiful Ocho Rios, Jamaica!

Spirit of Giving
Think about it. We work all year to make sure there is enough to give to others at Christmastime.

Taking the Orient Express
I was flying over Europe when I crash landed somewhere in Germany.

Little Life Lessons
Professor Ellie Elf is in the classroom – but the elf students are missing! What will happen to graduation?

Will Worrisome Widget Wonderfully Appear?
Is the widget wrapped in the world's Wheely Bugs? We're down to the wire!

[ ] [ ] [ ]
[ ] [ ] [ ] [ ]
[ ] [ ] [ ] [ ]

ALL Content Copyright © 1995 - 2019 North Pole Times. All Rights Reserved!
Reproduction in whole or in part without the expressed written
permission of the North Pole Times is Strictly Forbidden.