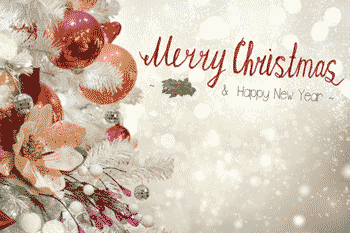 MATERIALS NEEDED:
Large piece of card
Scissors
Craft knife
Paint
Glitter
Glue
Ribbon
Hole punch

PROCEDURE:
Draw a large christmas tree on to the card and cut it out. Paint the tree and leave to dry.

Once dry draw your decorations then paint them and leave to dry. Apply glue as if it was tinsel dangled across the tree then cover with the glitter and shake off the excess.

Now that you have completed your tree, decorations, tinsel and all punch a hole in the top and thread the ribbon through.

With help from an adult cut roughly 20+ slits all the way down the tree. Now you can hang your Christmas tree card holder from the door or wall and show off all your cards.



---
More Crafts
Here's a great way to show off a bit. Be sure to put a picture of yourself into it when you're done.
Here's something that you can hang on the door, and it's a whole lot of fun to make.
Make your very own Angel to help decorate your home.
Here's a way to help for dinner time and get into the holiday spirit at the same time!
Let the bells chime for Christmas with these decorative bells.
A holiday favorite! Get some friends to help and make a really long one!
Perfect for Christmas crafting with the kids, make a figurine of a skier using pine-cone, felt and pom-pom.
These are fun and simple to make; they also look GREAT on a Christmas tree or on the table.
Real fun! You can make a holiday necklace, bracelet or a really big one to go around the tree. Tell your teacher this would make a great school project.
Now you can count down the days to Christmas with this brilliant Snowman Advent Calender.

Toomer's Hills are Alive!
Once again, Santa and I were at the globe again and our fingers landed on an amazing place: Salzburg Austria!

Christmas Gifts Abound
This week, I wanted to talk about what you "get" for Christmas.

Close to the North Pole in Iceland
Hi kids, this week I decided to visit some friends of mine to help me with my report to Santa.

Creating a Gift with Words
This week we're putting pencils to paper to make a special, homemade gift!

Santa's Wandering Widget Causes Worry
Remember last week we decided to head to the Who-ja-ma-whats-it Testing Grounds? Well, guess what?