Mikee was at the Communications Center talking via satellite to Rudolph, who was away at the Reindeer Games. They needed a plan to find Waldo, who'd been wandering in the wilderness for days. Rudolph couldn't let Mikee go after Waldo all by herself nor betray his friends at the Games. He couldn't be at two places at the same time. Or maybe he could ...
As you are about to see, dear readers, nothing is impossible for one and only reindeer with a red nose!
The Reindeer Games don't last all day long, so he can certainly help a friend in need. After all, he IS the most famous reindeer of all!
However, Mikee was even more surprised when she heard what else this incredible reindeer had in mind. Since our dear Rudolph couldn't let Mikee go into the wilderness alone, even for a second, he came up with an idea of how to be with her all the time. Yes, dear readers, Rudolph's got a plan.
"Mikee, open the top right drawer," said Rudolph. "You'll find Gizmo's newest invention."
Mikee opened the drawer and found a watch. It was a QuantaCom Encryption Watch, which would enable them to communicate anywhere and anytime.
"Wear it all time, and I'll guide you," said Rudolph.
Mikee couldn't thank him enough. She left the Communications Center and went to find Waldo with no fear or insecurity. Although Rudolph was miles away, Mikee was feeling safe and protected, as if he had been close to her.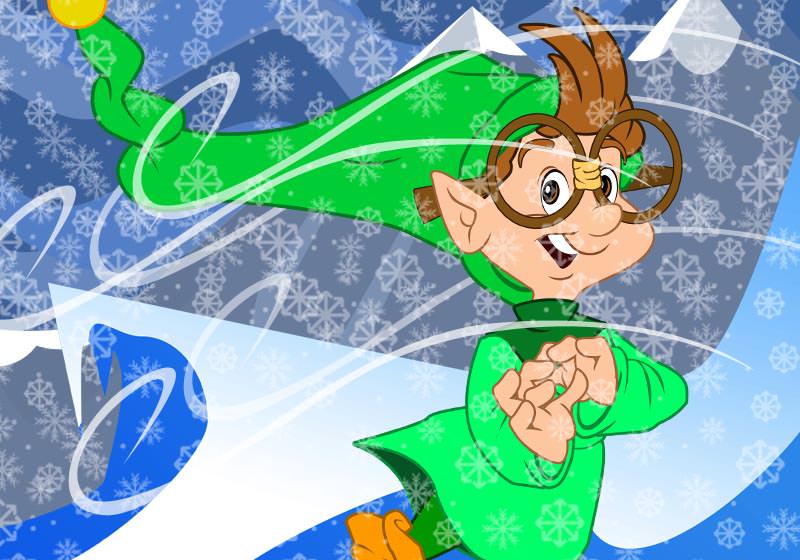 Meanwhile, somewhere in the wilderness, Waldo was wandering around, lost, cold, and desperate. He didn't know where to go, but he knew where he didn't want to come back. While he was walking down an icy path with snowflakes falling into his eyes, he slipped and flew directly into …
"Nooooo!" screamed poor Waldo.
What do you think? Where did Waldo end up? You'll find the newest update on Waldo's whereabouts tomorrow, ONLY on the North Pole Times!