Waldo and Yeti were looking desperately at the endless wilderness covered with snow, with not a single paw print. They lost every trace of baby Yeti! The baby had probably wandered away while mummy Yeti was sleeping. Waldo was ready to go back to Santa's village and make the baby feel the spirit of Christmas for the first time, but now he had to help Yeti find the baby first.
Since the snow had covered the baby's paw prints, Waldo and Yeti didn't know which way to go. The baby could be anywhere, so Waldo and Yeti split up. The one who found the baby first should inform the other one. They needed a sign, a secret call, something that could be heard from far away.
It was easy for Yeti. Her loud roar could be heard across the entire North Pole.
"What about you?" asked Yeti. "How will I know if you find the baby first?"
"Oh, you'll know it for sure," smiled Waldo. "If there's anything I know how to make, it's a big mess!"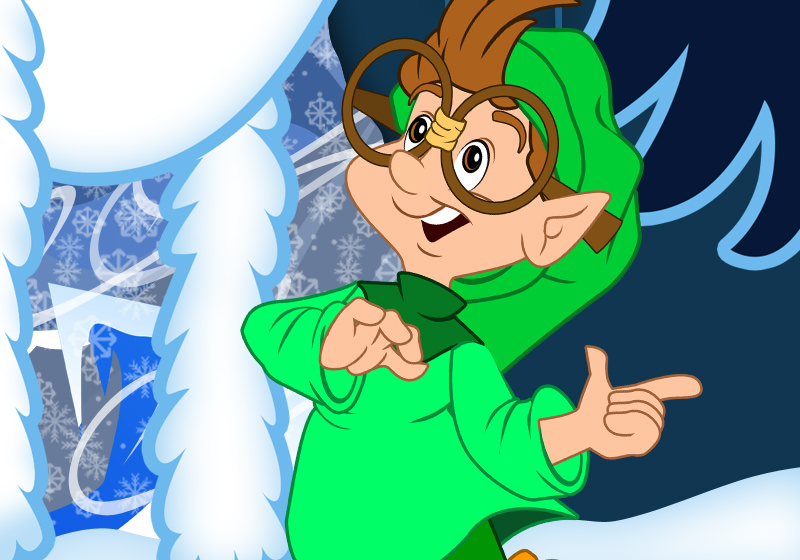 Waldo had to leave Yeti's soft, furry shoulder and move on alone. It was dark, freezing cold with heavy snow, but Waldo's wish to find the baby was stronger than fear and cold.
Waldo waved to Yeti, who went in the other direction. Despite the heavy snow, the two of them were moving fast to find the baby as soon as possible.
Soon, Waldo and Yeti were so far away that they couldn't see each other anymore. In fact, they couldn't see anything but the vast wilderness ahead.
However, somebody else saw Yeti in the distance. Yeti could hear a scream but, there was no one in sight.
What do you think? Who saw Yeti? Come back TOMORROW, and get the newest update ONLY on the North Pole Times!