Mikee's beautiful voice resounded throughout the wilderness. As you recall, dear readers, Mikee was running away from Yeti, slipped and fell into the deep crevasse. At the bottom of the crevasse, she saw, believe it or not, the missing baby Yeti! Mikee couldn't climb up nor down to help the baby.
Helpless and hopeless, Mikee tried to calm the baby with a lullaby. Not only did Mikee's beautiful voice catch the attention of baby Yeti, but of somebody else as well! Somebody who was wandering around looking for the missing baby Yeti heard Mikee's voice.
It was the most beautiful voice he had ever heard, the voice he had heard before, the voice of the one who had stolen his heart!
"No way!" thought Waldo. "It can't be Mikee! She's in Santa's village."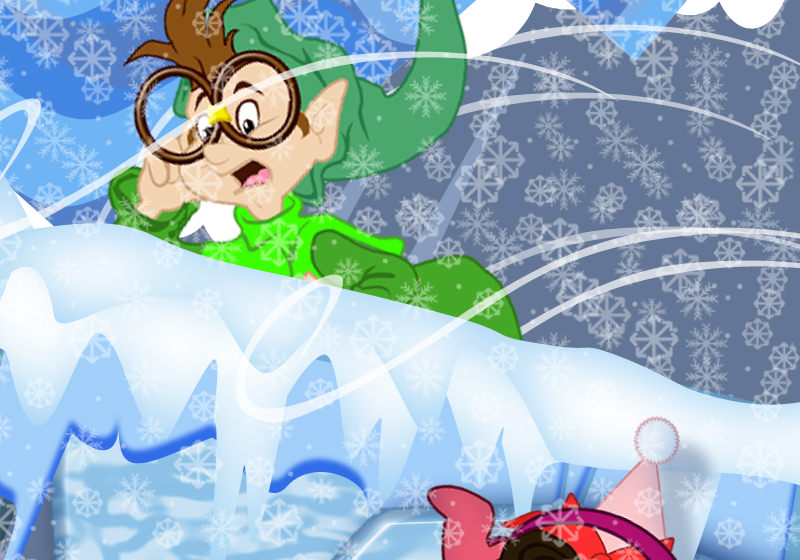 Although convinced that the sweet voice was just a product of his imagination, Waldo couldn't help following the sound, as if hypnotized. Waldo came to the crevasse, looked down, and there she was – the most beautiful elf with long ears under dark hair covered with snowflakes!
"Mikee!" screamed Waldo.
Mikee looked up, and their eyes finally met. For a second, they forgot about the deep crevasse, freezing cold, and endless wilderness around. There was nothing but the two of them... and the baby's cry.
As soon as Mikee stopped singing, baby Yeti got scared and interrupted the most romantic moment of Mikee and Waldo's lives.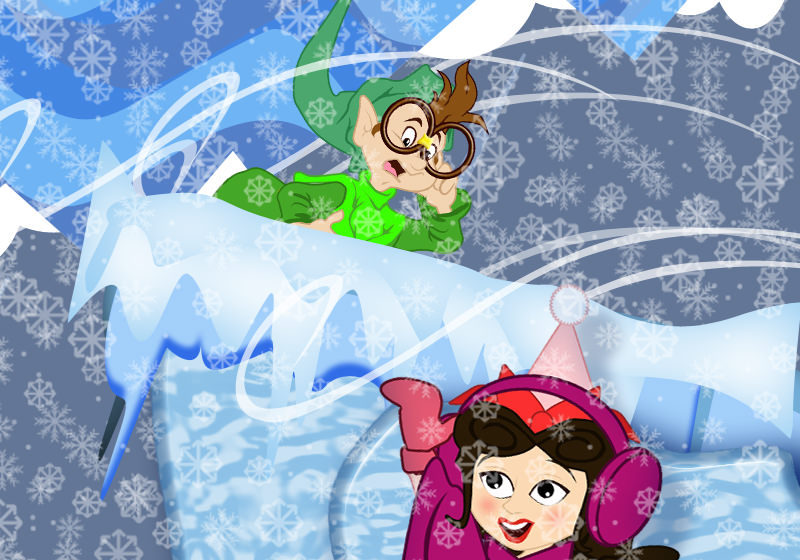 Suddenly, Waldo became aware of the danger threatening Mikee, who was still in the crevasse. He had to think of a solution! He couldn't disappoint those lovely big eyes! He had to save Mikee!
It was their destiny to meet in the middle of the wilderness, and Waldo was determined to save the one who risked her life going after him!
What do you think? Will Waldo come up with a solution? Keep reading the North Pole Times to find out! #1 in Santa's News! Trusted Worldwide!