Mikee's eyes were shining with delight when she saw Waldo with the craft bag in his hands. As you remember, Waldo had found Mikee and the missing baby in the crevasse. Looking for something to pull Mikee out, Waldo spotted her craft bag.
Mikee threw the bag high in the air, and Waldo caught it! Among many craft accessories, Waldo found something he could use to save Mikee. It was a ball of yarn! However, the wool wasn't strong enough to hold the elf's weight.
"Waldo," yelled Mikee from the crevasse. "Take a few fibers and braid them together into a rope! You can do it!"
Poor Waldo was moving his frozen fingers left and right, trying to make a rope. He had never been skillful with crafts, but it was his only hope!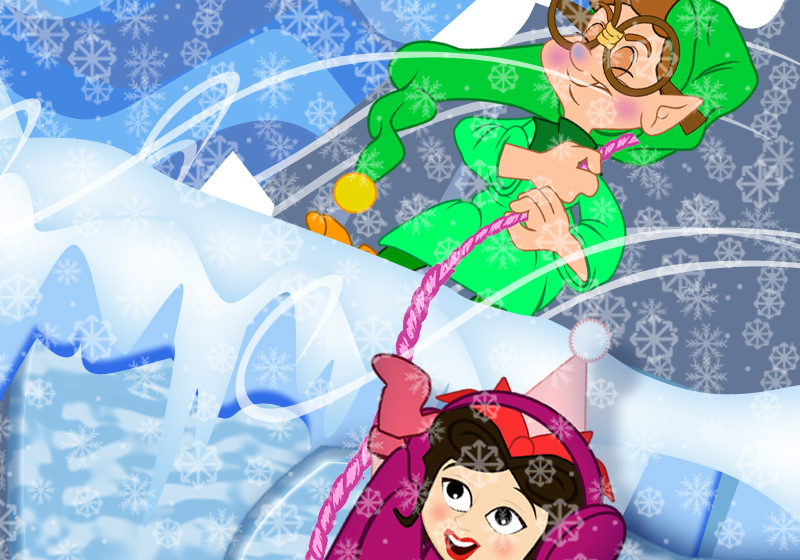 Somehow, he did it! Waldo made a rope! It wasn't half as nice as Mikee would've made it, but it would work. It had to work!
Waldo threw the rope towards Mikee. She grabbed it and started moving up slowly. Waldo pulled the rope as hard as he could until Mikee was safe and sound on the top.
Mikee was about to hug Waldo when they heard the baby's cry coming from the bottom of the crevasse. They needed a plan to pull baby Yeti out, but how?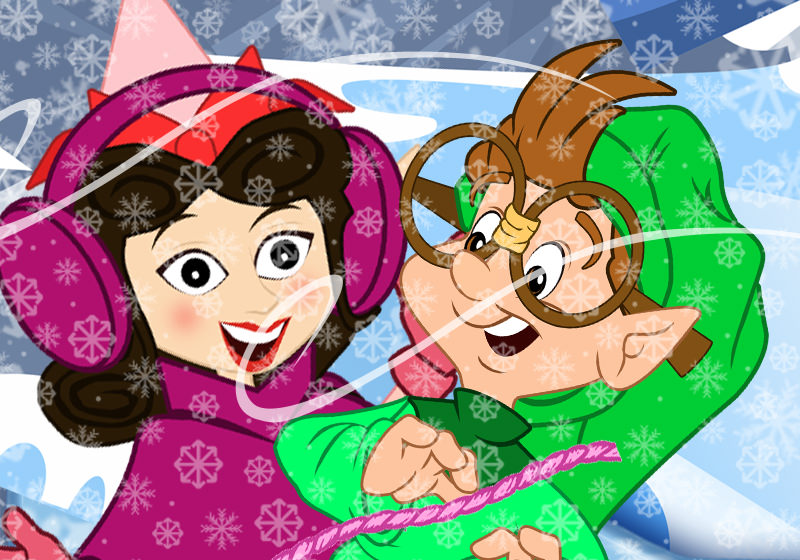 Although a baby, she was still too heavy for the elves' tiny arms.
"I need to call Mummy Yeti!" said Waldo.
Yes, Mummy Yeti was still out there in the wilderness looking for her baby. Waldo needed a sign, a call, something noisy that could be heard from far away.
Well, if anyone could make a mess, it was Waldo!
What do you think? Will Waldo find a way to call Mummy Yeti? Read all about Waldo's saving mission tomorrow ONLY on the North Pole Times!