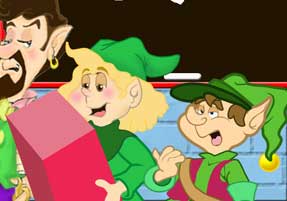 Mrs. Claus and Toby Elf watched the activity in Santa's workshop. The elves all seemed to be moving in slow motion. Screwdrivers were being dropped. Hammers were hitting thumbs more than nails. Elves were yawning and stretching when they should have been singing and building.
"It's like this every day at this time," said Toby Elf. "They start out singing and working merrily, and then all of a sudden they just slow way down."
"How are they doing as far as making toys?" asked Mrs. Claus.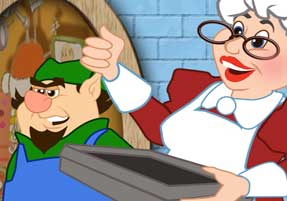 Toby shook his head, "We're falling behind," he said. "There's so many kids on the 'nice' list this year! And since the Appendapulator's building a rocket to rescue Santa from space instead of making toys, I'm not sure we'll make it." He scratched his head, yawned, and grabbed a cookie. "I'm very worried."
Mrs. Claus stared at the cookie in Toby's hand. "When was the last time the elves had a break?" she asked.
"About an hour ago," said Toby.
"And what did they have?" asked Mrs. Claus.
"This morning they had dark fudge, snickerdoodle cookies, and egg nog."
"I have an idea," said Mrs. Claus. "I think I know what makes them so sleepy!"
What could be causing the elves to be so drowsy? Will they make enough toys in time for Christmas? Keep reading The North Pole Times to find out!