Waldo's saving mission was a huge success! Not only did he pull Mikee out with the rope he braided himself, but he helped baby Yeti get out of the crevasse as well! Maybe things weren't going so smoothly all the time, but eventually, everything ended up perfectly.
Like the cherry on top of the cake, baby Yeti roared so loudly that it could be heard far, far away.
Yes, dear readers, Mummy Yeti hears the roar!
Mummy Yeti was running across the wilderness, through snow and ice, as fast as she could. Tears of joy were pouring down Mummy's cheeks as she was hugging her baby. Mikee first hid behind Waldo when she saw Mummy Yeti running toward them. However, her fear disappeared when she saw the happy family reunited. This warm scene could almost melt the ice on the North Pole.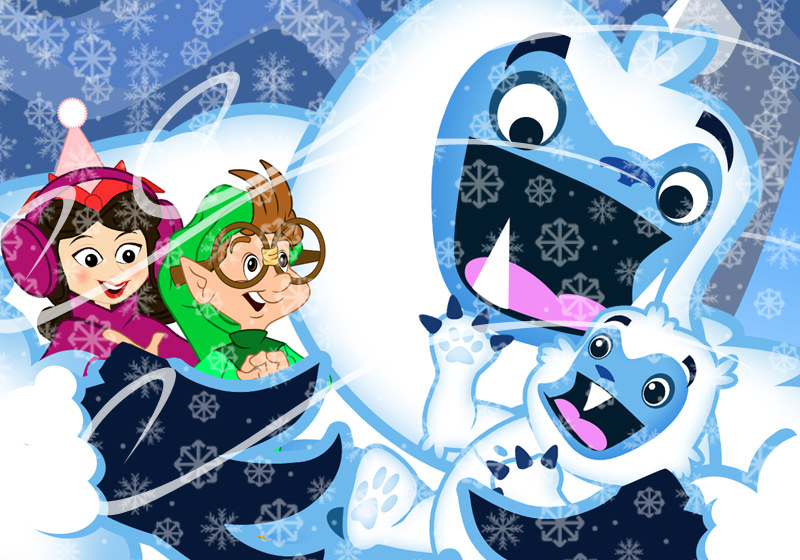 Mummy Yeti, still holding her baby in one paw, took Waldo and Mikee in the other one. Mikee and Waldo dived into soft fur and stayed in Yeti's warm hug for a while.
Eventually, it was time for all of them to go back home.
"Promise me to be our guests at the Christmas party!" said Waldo. "We'll prepare a special gift for the baby!"
Baby Yeti was jumping from joy and excitement while Mummy Yeti hugged Waldo once more.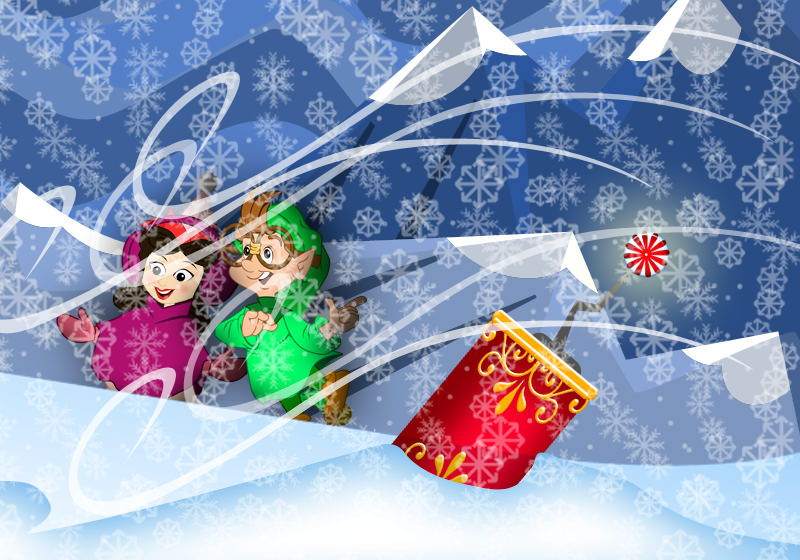 And so, Mummy Yeti took her baby towards their cave, and Mikee and Waldo set off to Santa's village.
However, Mikee didn't notice that she had dropped something while she was in Yeti's hug. It was something important, something she would need later, something she mustn't have lost...
What do you think? What did Mikee lose? Keep reading all about it ONLY on The North Pole Times!