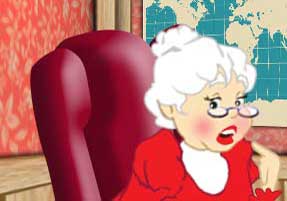 With two weeks to go until Christmas Eve, the Santa's Workshop is usually very busy. It's normally filled with happy elves busily building and wrapping presents for children. This, however, was not a usual Christmas. Although there were elves working, they didn't look happy. This was because Mrs. Claus had taken away their normal snacks of cookies, candies and cakes, and replaced it with healthier snacks, like raw vegetables.
In Santa's office, Mrs. Claus and the Chief Toymaking Elf were having a discussion. "The elves aren't happy," Toby Elf told Mrs. Claus. "They want their snacks back."
"I told you, those sugary snacks were causing the elves to get very tired," Mrs. Claus replied. "And because they were tired, they weren't making the toys as well as they could, and that meant we weren't going to get all the presents made in time for Christmas."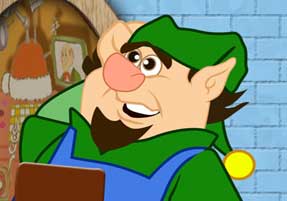 "Well, I don't know how many you'll get made with them moping around like they are now," said Toby. "In fact, the elves have asked me to ask you to reconsider. Could you please bring back the regular treats?"
Mrs. Claus sighed. "I wish Santa was here," she said. "I wish that the Appendapulator was making toys instead of a rescue rocket to get Santa. I wish that I didn't have to make this decision, but I do." She stood up. "I'm sorry, but this is the only way we'll make enough toys. We will continue to serve healthy snacks."
Toby looked sad. "Then we have a problem." He got up and walked out the door. All the elves in the workshop stopped what they were doing and looked up at him. "She said 'no,'" Toby called. "It's time for Plan B."
What is Plan B? What will the Elves do? Keep reading The North Pole TImes to find out!